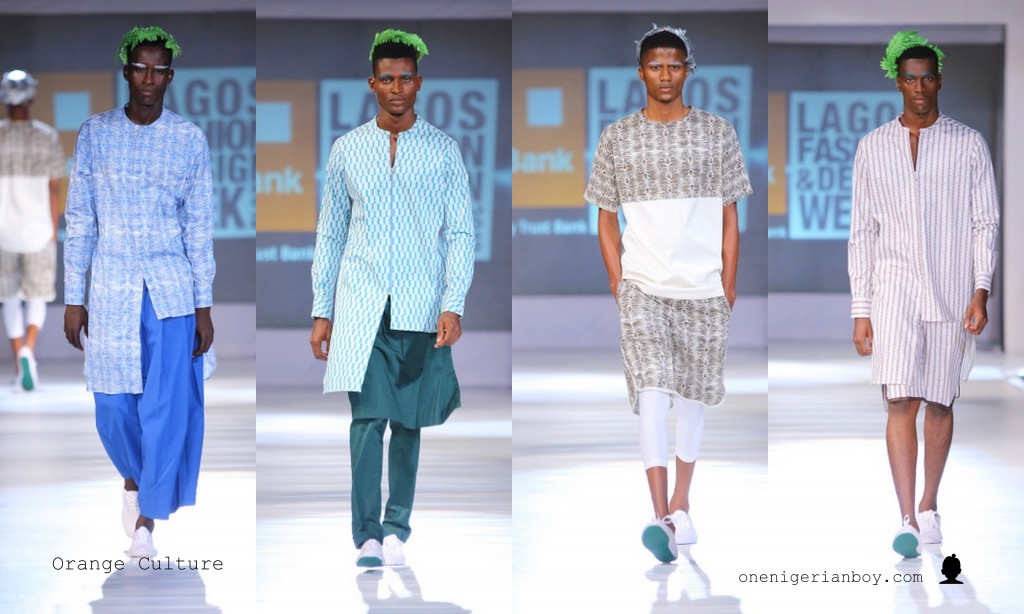 Kicking off my full report for LFDW 2013 with a report on the state of affairs in menswear. Orange Culture takes the nod for my favorite ss14 collection. Following the young designers competition the creative director Adebayo Oke-Lawal was involved in last year and up till now there has been real growth in terms of the designers aesthetics, finishing and presentation. Labels like this! is why we have the LFDW platform. Orange Culture takes us on a skirting trip with loads of pieces that are borderline androgyny and the sports feel with the oversize basketball shorts gives me oxygen. The label was able to take traditional Nigerian shirting and present it in a global appealing way.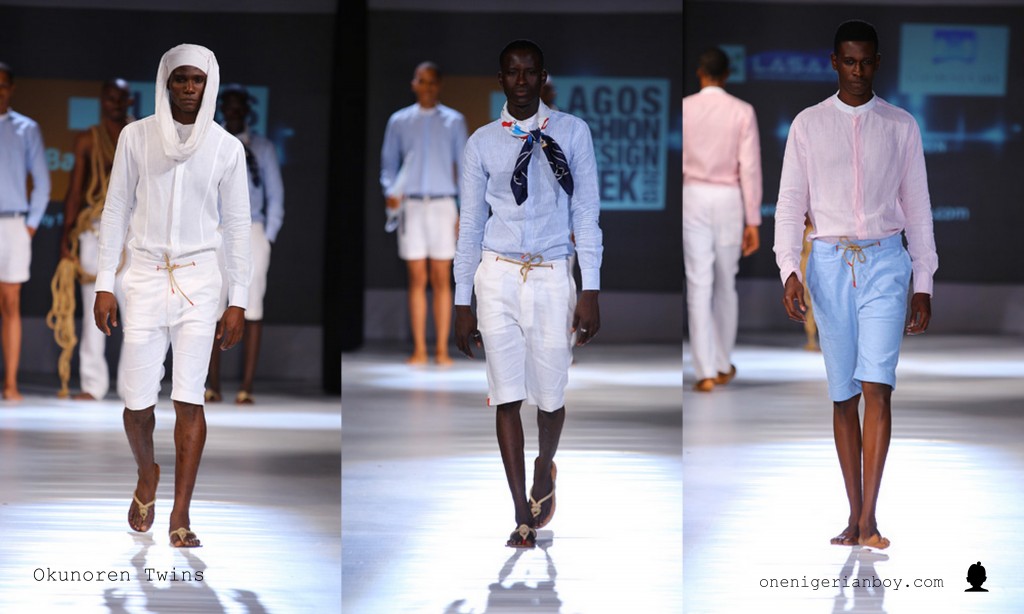 Fresh from just opening their Nigerian flagship store the Okunoren Twins kept things Nautical. Great attention to detail, which is key in menswear and excellent combination of design and commercial sensibilities. The jute ropes used for belts and sandal straps must have been inspired by one of their trips to the new private beaches in Lagos where the elite class go to play. These bits would actually see the light of day outside the runway and make their way into loads of mens wardrobes.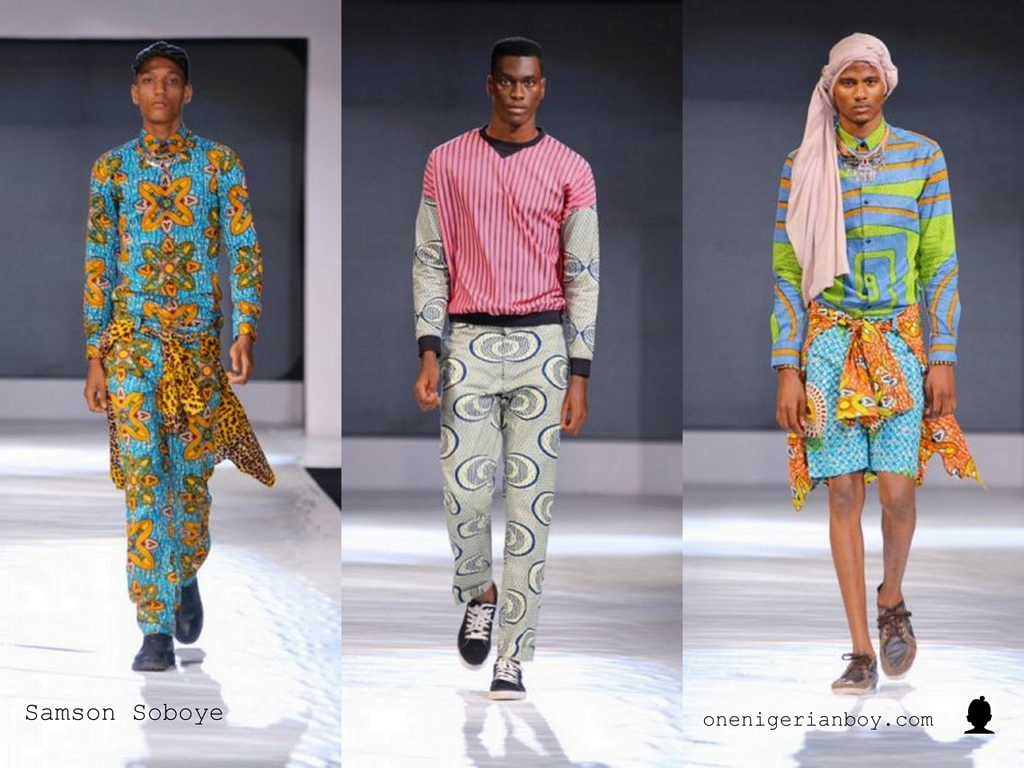 Samson Soboye made his debut with a strong message to everyone who up till now taught African Prints were dead. Clever styling and a few fabric fusions transformed mere fabrics you find easily around Lagos into world-class garments. I like the ribbed cuffs on the print sweatshirt and the other sports elements that were thrown into the collection.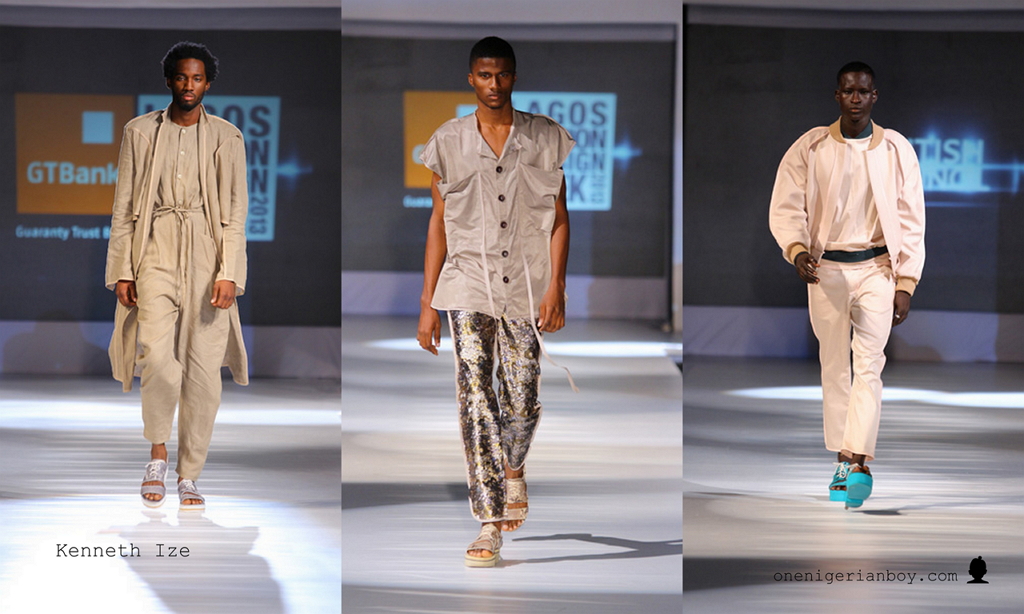 University of Applied Arts Vienna Graduate Kenneth Ize and his eponymous label made their first showing in his motherland Nigeria as part of the Young Designers Competition -which clearly he should have won, but hey politics- and jumped straight into my top menswear picks from the show. The designer would be going on a 6 month internship in NYC as part of  his reward for being runner up.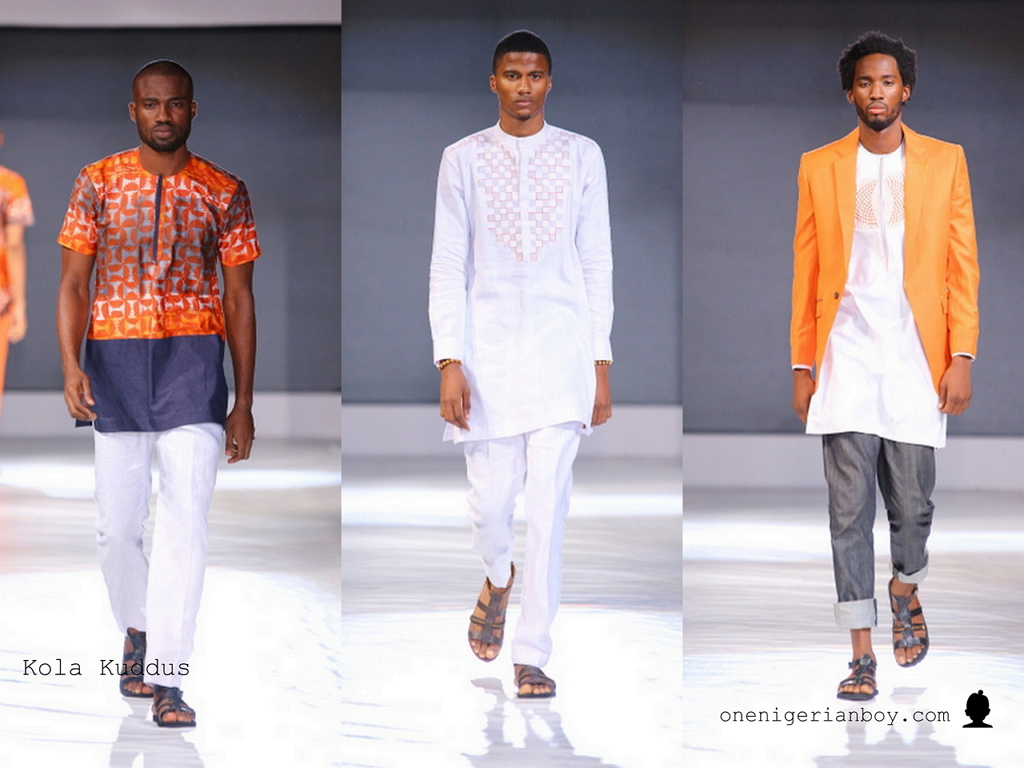 One of the things i liked about the menswear from the LFDW was that the designers were going back to their roots and fusing traditional Nigerian garb with western styles. Kola Kuddus executed this beautifully and the colors which were a bit loud still managed to attain a level of formality widely acceptable in menswear. I have not got info on the sandals, whether they were a collaboration or bought solely to style the collection, but they looked good as well.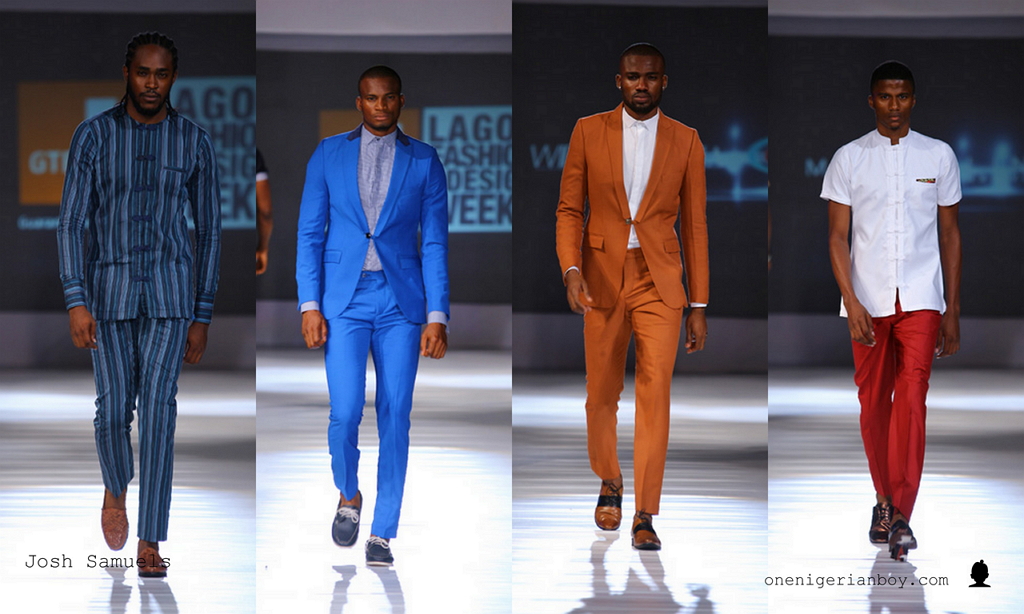 The winner of Last year's Young Designer  Award Josh Samuels once again proved his worth with an impressive collection. His knack for detail saw his fluid aesthetics flow through his whole collection, whether it was a suit or a kaftan. Pay close attention to the tailoring for a second, take time to access the lines, silhouette and appreciate the use of color. There's 0ne thing that's evident, this is a designer who knows how to sell what a customer wants without selling himself short on the creative front. One of my fav Nigerian menswear labels at the moment.

Tags: Adebayo Oke-Lawal, Josh Samuels, Kenneth Ize, Kola Kuddus, Okunoren Twins, Orange Culture, Samson Soboye