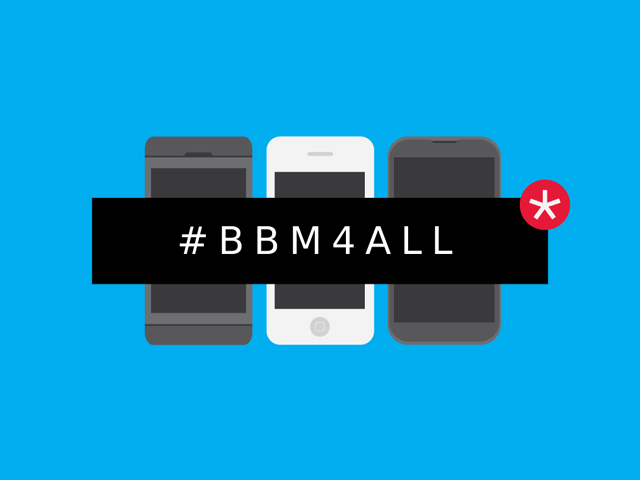 BBM's first roll out was a disaster due to the huge demand for the app on iOS and Android but Blackberry had another go at it yesterday, almost a month after  the botched initial attempt  but with a difference:  a queue system. The firm admitted over six million people had already signed up at BBM before the launch yesterday and as at the time of this writing it had received over 87000 reviews on  Playstore, most of them positive.
In order to meet the demand, a lineup system has been developed to get everyone on BBM. However, Blackberry will give priority access to those who originally registered to the new app.
The new app will give full access, with chat, file sharing, voice notes and groups can be made with up to 30 friends.
How to get BBM
1. Download BBM- visit BBM.com from your Android or iPhone browser.
2. After installation, open it and enter your email address to join the queue.
3. You will be emailed as soon as you reach the front of the line and can start using BBM.

Tags: ANDROID, App, BBM, Blackberry, Iphone