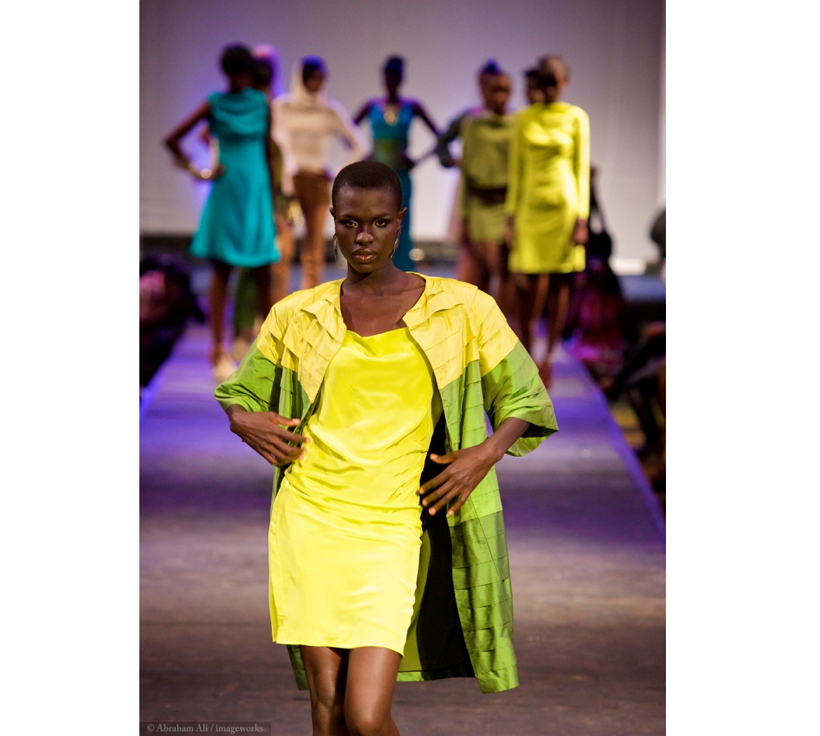 October 2013 - Festival of African Fashion and Arts (FAFA) brings the FASHION FOR PEACE to Nairobi on November 2nd and 3rd 2013. In a time when focus within Kenya is on healing and bringing communities together, FAFA believes that the strength and diversity of Kenya and the African continent should be celebrated in a spirit of unity and harmony.
Ann McCreath, creator of Kenyan fashion label KikoRomeo and founder of FAFA noted "Fashion for Peace was borne with the belief that positive change can come when we encourage the positive and the inspiring; working together as different cultures"
She further highlighted "this year FAFA is focussed on celebrating life and building mutual relationships across generational, cultural, religious and socio-economic divides'.
The Fashion for Peace weekend is a follow up from the highly successful FAFA INSIGHT show held for emerging designers and the Business of Fashion workshops held earlier in the year.
FASHION FOR PEACE SHOW
This year's show stopping gala evening will be held at the Nairobi Arboretum on Saturday 2nd November 2013 featuring a stellar line up of local and international designers including:
Anna Adero (Participant of FAFA 2008. She is well known for her denim and handcrafting)
Aryam (Highly acclaimed contemporary African style. She has showcased around the world including in Paris and Cameroon)
Deepa Dosaja (Kenyan born Canadian influenced designer her collection includes haute couture, and ready to wear)
Galina Tatarinova (Runner Up FAFA INSIGHT 2012 know for her chiffon evening dresses)
Jamil Walji (Winner FAFA INSIGHT 2012 who has a flair for fabric manipulation techniques)
John Kaveke (Has both a men's and women's collection that has a comtemporay mix with an edge)
Kooroo ( Acclaimed brand that reflects African heritage on a global stage)
Le Collane Di Betta (Jewellery line created by Elisabetta Capolino that fuses contemporary shapes and colours with an ancient charm)
Niku Singh (London-based brand Made showcases jewellery made of brass, aluminium and semi-precious stone)
Shenu Hooda (Semi-formal and bridal collections inspired by Pakistani and Kenyan prints)
It will also include this years winner's from FAFA INSIGHT Waithera Kibuchi and runner-up Ami Shah
The evening will also feature a some of Kenya's leading CEO's and sports personalities on the catwalk dressed by the designers.
Tickets for the evening are priced at Ksh 6000 and 8000 (front row seating) and will include a menu by Sarova and welcome drink by Jameson. It will also include entry to the afterparty and access to the events on Sunday 3rd November.
Creative Fashion Fair
A follow up from the Saturday evening, this will be an all day event at the Arboretum with a specific focus on children and teens. Activities will include:
Clothing and accessories Fair
Family Peace Run
Yoga and Pranic Healing
Creative Workshops for kids & teens including: painting, fashion designing, T shirt design, modelling, DJing, story writing, photography and blogging amongst others.
Designers showcasing on the catwalk on Sunday include:
Ankara Vintage (Bespoke tailoring by Nick Ondu)
Annabelle Thom (Leather accessories with a fusion of African tribal and European refinement)
Azra Walji (Runner Up FAFA 2012 emerging designer focusing on simple silhouettes and signature embellishment)
KikoRomeo (Award winning sustainable and ethical fashion brand developed by Ann McCreath)
Kikoti (An affordable line for youth, whose proceeds go to anti-poaching awareness. Created by Iona McCreath)
Muna Yemane (up and coming Kenyan designer with an ultra-feminine flair)
Niku Singh (London-based brand Made showcases jewellery made of brass, aluminium and semi-precious stone)
Riri Jewellery (by Njuhi Chege is influenced by the Kenyan landscape and culture. All handmade by local artisans)
Wambui Kibue (Angelsmile House of Design known for its glamourous designs
As well as Manciny Mwigi participant at FAFA INSIGHT 2013
Entrance for the Sunday fair are
Adults - Ksh1,000 Under 18 - Ksh500 Children under 5 - enter free.
Activites are included in the ticket price.
These events are proudly sponsored by: Jameson, Safaricom and Sarova Stanley.
Partners include: CBA Bank, DHL, Shair Academy, SHK Consulting, Securex, SuzieBeauty, Ipsos Kenya, Black Butterfly, Sprout, Infinite Planners, Heineken, Conferencing in a Box, Food Plus, Riara University, Thomson Ncube, Balmoi Abe, Keino Sports Marketing and KikoRomeo.
Beneficiaries include: Seed of Hope, Alternatives to Violence and Ajuma Nasenyana Foundation.
Tickets are available for purchase at Food Plus (Chandarana) ABC Place, Lavington and Muthaiga.
KikoRomeo YAYA Centre
Sarova Stanley and PanAfric Hotel
Ticketsasa.com
-ENDS-
The Festival for African Fashion and Arts (FAFA) was set-up in 2008 during the post-election violence in Kenya. It was envisioned as an event that would bring people together to promote a message of unity and peace. FAFA 2013 is a celebration of Kenya at 50. A celebration of Kenyan heroes in design, sport, business and technology. Past FAFA Gala events have included designers such as Nigeria's Tiffany Amber, Senegal's Mame Faguèye Bâ, Tanzania's Mustafa Hassanali, Ghana's Kofi Ansah, Ethiopia's Mosaique, Uganda's Arapapa, Zanzibar's Doreen Mashika and South Africa's Thula Sindi. They've joined local designers such as KikoRomeo, Kooroo, John Kaveke, Betty Vanetti, Monica Kanari, Moo Cow, Deepa Dosaja, Le Collane di Betta and Patricia Mbela.
For further information kindly contact:
Ngugi Muthoni
SHK Consulting
+254 722 235 423 or [email protected]
OR
Njuhi Chege
FAFA Secretariate
+254 717 629 098 or [email protected]

Tags: Betty Vanetti, Deepa Dosaja, FAFA, John Kaveke, Kenya, kikoromeo, Kooroo, Le Collane di Betta, Monica Kanari, Moo Cow