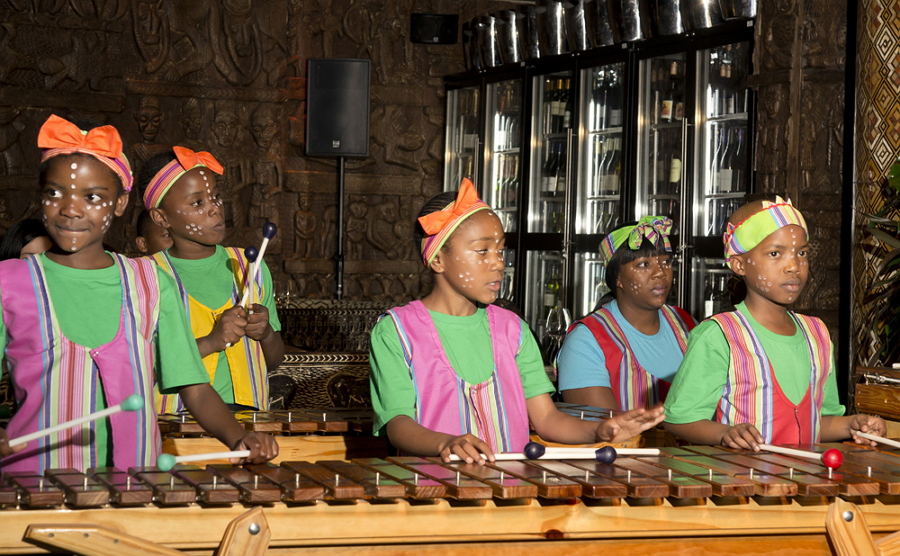 The Mayor of Camden (London) received a surprise treat last night when visiting the popular Shaka Zulu restaurant. A group of South African school children (in the UK as part of an Education Africa charity initiative) treated the Mayor and diners to their personal rendition of  "In the Jungle". They stole the hearts of diners at Shaka Zulu when they revealed that they only learned to play the instruments (Marimba also known as the xylophone) seven months ago.
One of the children said:
"We had the time of our lives and will never forget tonight. This was a trip of a lifetime. We can't wait to tell our friends in South Africa!

Tags: African Arts, Shaka Zula