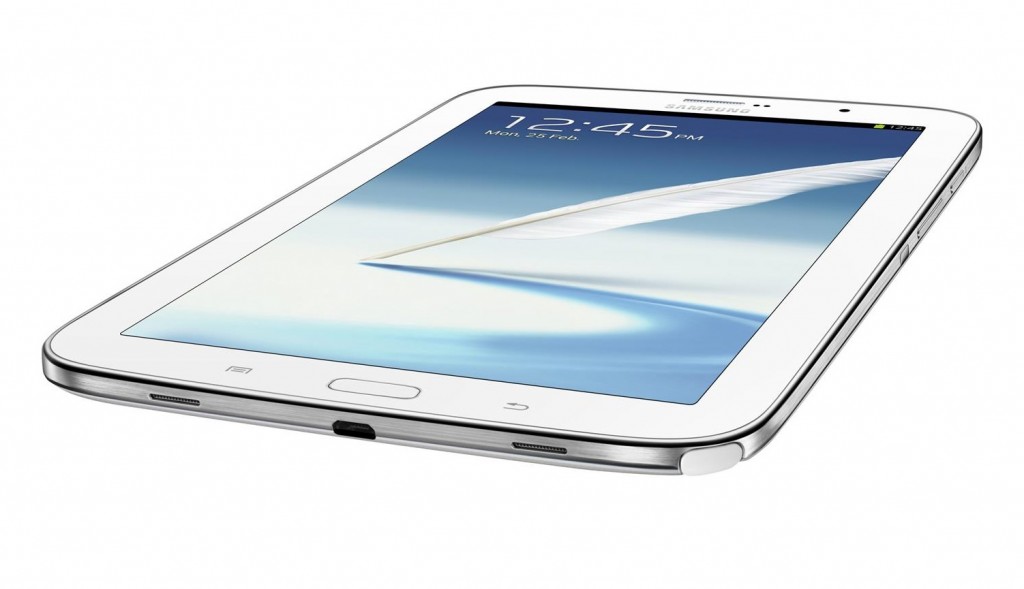 The Samsung Galaxy Note 10.1 promised to be a great tablet : letting you edit documents or draw with a pen and even do true multitasking by splitting the screen into two halves and using both to do things at the same time. All the while it being a tablet and doing things that a tablet should do. The Galaxy Note 10.1 did all these things but it continued to lack in certain areas like software and lagging etc. But after months of angry feedback Samsung has come back with a smaller version of the Galaxy Note 10.1 to deal with the problems and compete with the iPad mini. This is the story of the Samsung Galaxy Note 8.0.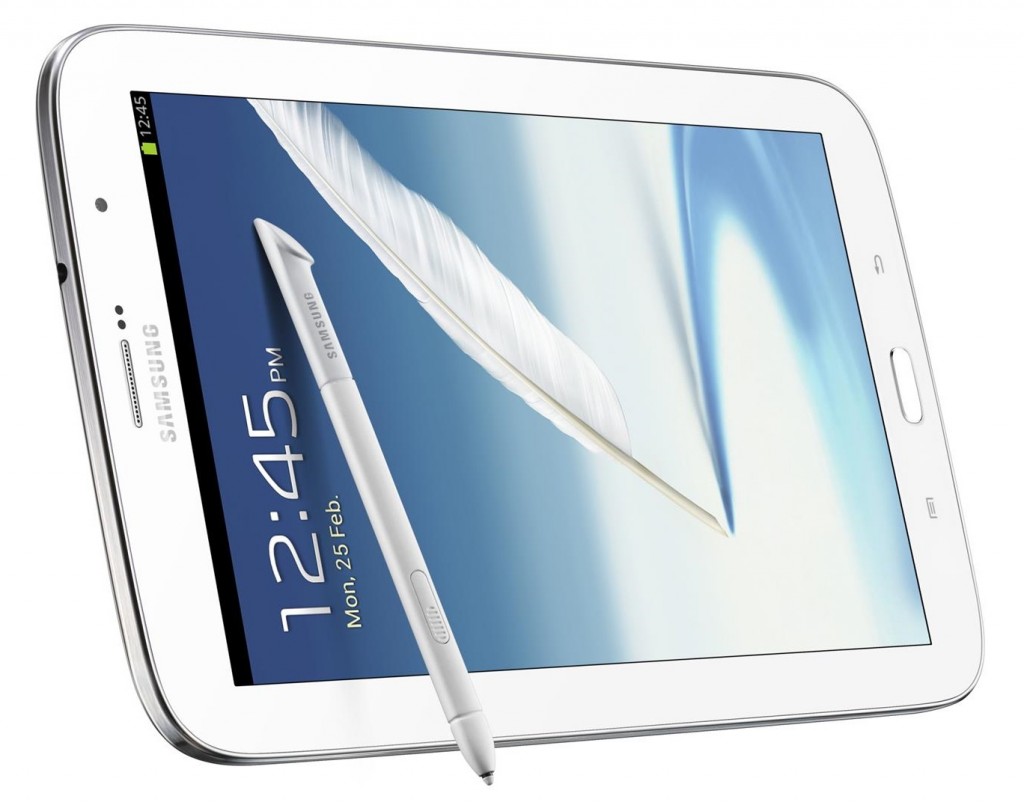 BODY
As usual with Samsung this iteration is plastic built. Yes it doesn't feel like a premium device but it's not flimsy either. The Galaxy Note 8.0 is very tightly built, solid, all glossy white and at 12 ounces and a little under 8mm thick, it's thin and light enough to be easily held in one hand and the slightly wider bezels also ensures easy handling. Below the screen we find a physical Home button with two capacitive buttons for Menu and Back. On the right side, a power button, volume rocker and the IR blaster. The left side features only a micro SD slot. On top we have a headphone jack and on the bottom two speakers plus a Micro USB port and the S Pen slot.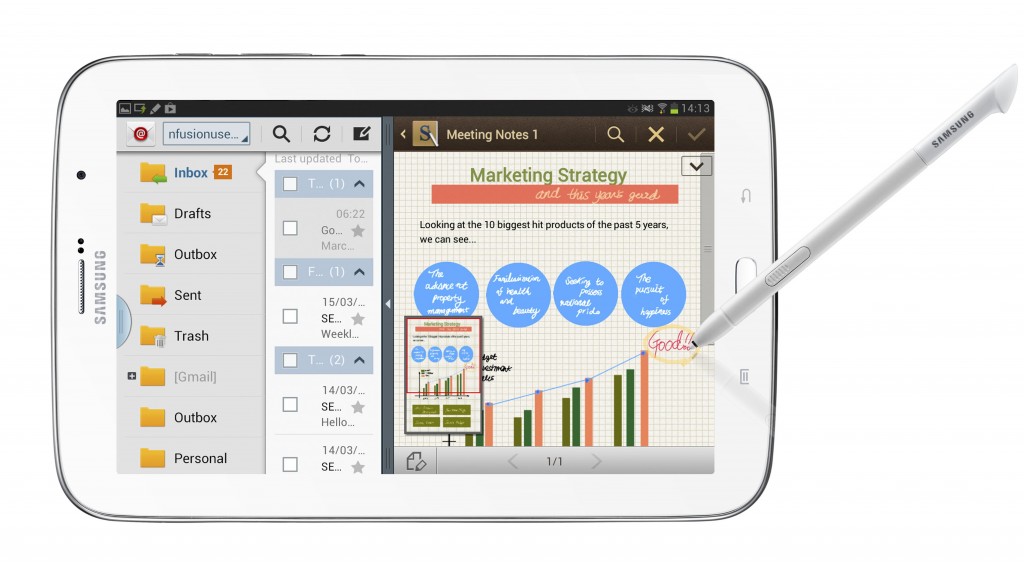 SCREEN, CAMERA AND AUDIO
The Galaxy Note 8.0 comes with an 8-inch screen and a display of 1280 x 800 which is not the best out there but good enough for now considering tablets with similar resolutions were released a few months earlier and their next generation are going to be outfitted with better, high-res screen in the near future. But the Galaxy Note 8. 0 has great viewing angles and very vivid, contrasted colors.
The Galaxy Note 8.0 comes outfitted with a 5-megapixel rear-facing camera and a 1-megapixel front-facing camera. Both cameras are lackluster in performance when compared even with phones released in the last three years. The pictures usually have slight distortions, slow shutter speeds in bad conditions and washed-out videos.
The audio quality is not quite as good as the Galaxy Note 10.1. The two speakers are neither loud nor very good and since it is used mostly in landscape mode you'll not get the stereo sound feel out of it.
OTHER SPECS
The Galaxy Note 8.0 has a speedy quad core Exynos 4412 processor at 1.6GHz, with 2GB of RAM, 16GB of internal storage which can be boosted by up to 64GB of microSD card. It also supports Wi-Fi, Bluetooth 4.0 and GPS but no NFC. The international version of the tablet offers cellular connectivity for making voice calls, sending and receiving SMS and MMS.
The Galaxy Note 8.0 runs on a heavily-skinned Android 4.1.2 Jellybean which makes it really fast and comes with a slew of Samsung customizations such as Awesome Note HD, ChatOn Samsung's messaging app, Game Hub, Music Hub, Paper Artist( a sketching program), S Voice etc.
Battery life was quite disappointing as it lasted the shortest(5 hours, 30 minutes) when compared to the Amazon Kindle Fire HD (7 hours), iPad mini (7 hours, 37 minutes) and the Nexus & (10 hours, 50 minutes). All in all the Galaxy Note 8.0 will give you a day or a day and half depending on the heaviness of the usage.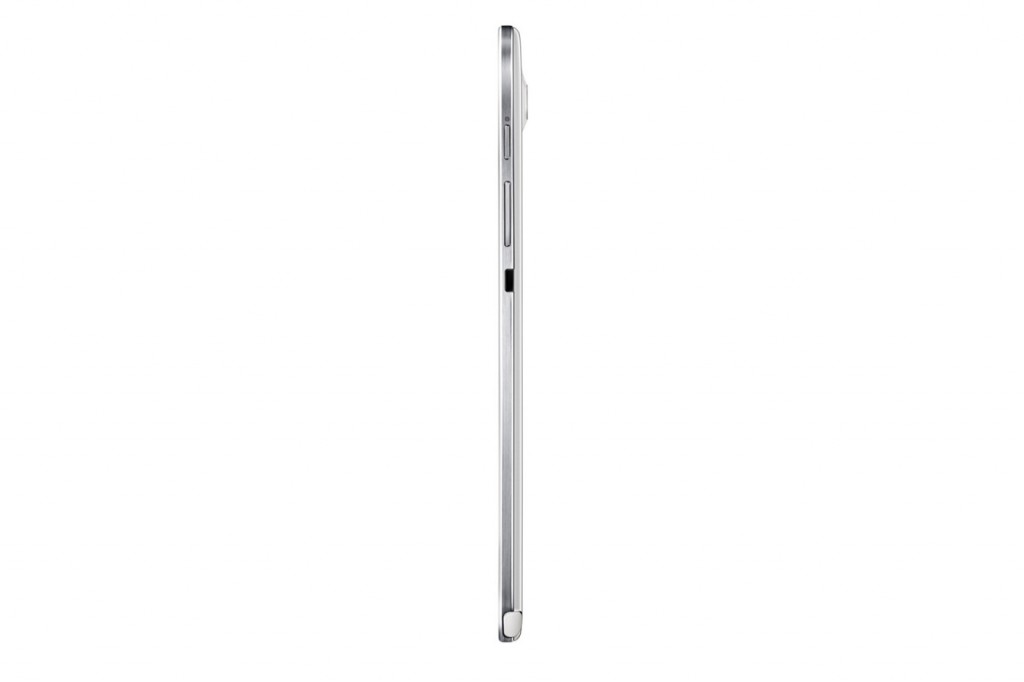 THE S PEN
This is perhaps the most outstanding feature of the Galaxy Note 8.0. The S Pen is a plastic stylus with a button on top of it which wakes the screen when it is pulled out of it's slot. The S Pen is great for taking handwritten notes on the tablet for old-school people and also draw or sketch on the go which will appeal particularly to artists as not other tablet can give the satisfaction the Galaxy Note 8.0 does.
CONCLUSION
Overall a good tablet for those who want productivity, a bit of browsing and reading from their tablets. It is priced at a premium $399.99, it's quite steep considering the other range of tablets with the same size but it offers more.

Tags: Samsung, Samsung Galaxy Note 2