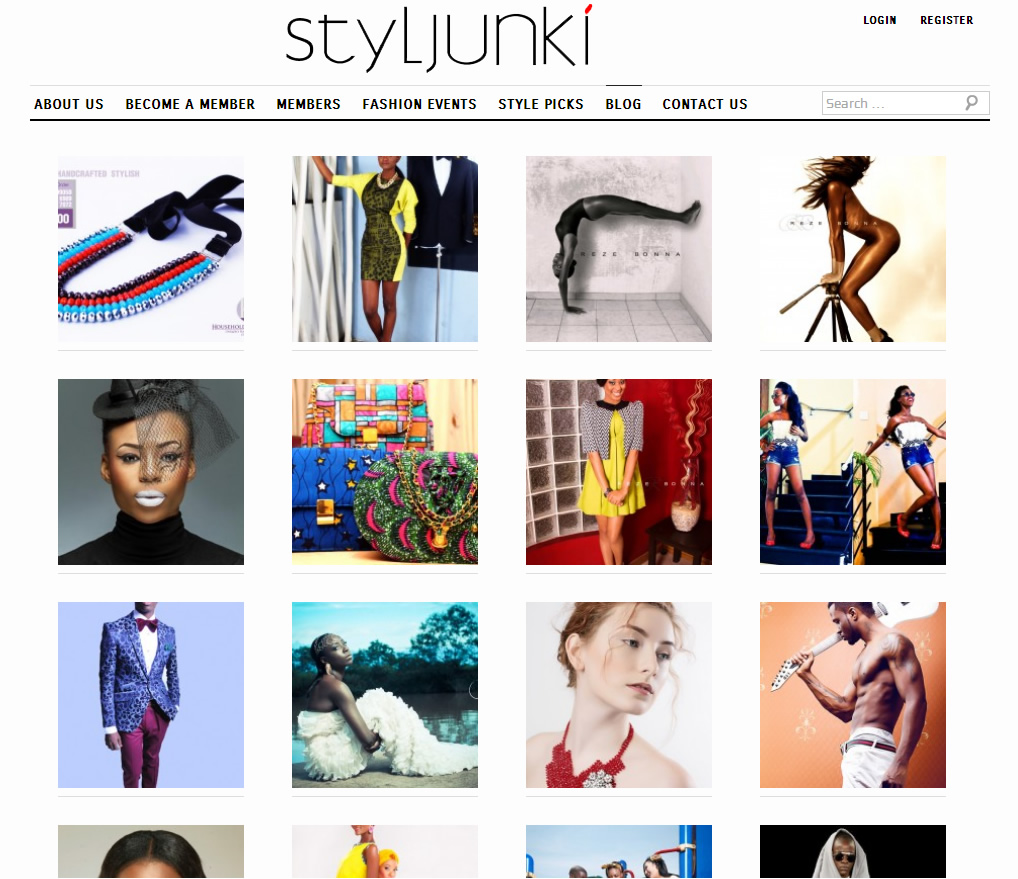 It is no news that the number of talents in Nigeria's fast growing fashion industry is constantly on the rise and it is for this reason The Styljunki Project was created in July, 2012. Styljunki is a one-stop website for anyone looking  to contact any Nigerian fashion professional located in any part of the world. Simply put, an online fashion directory.  The aim is to bridge the gap between the fashion conscious community and providers of fashion products and services by providing answers to the questions 'What, Where, How and When' as they relate to the relevant players in the fashion industry. Each fashion professional (designers, photographers, models, stylists and make-up artists) will have a page where they can exhibit their portfolio/lookbook and put information about their brand as well as contact information. People who visit the site can view, share and comment on these social media friendly pages easily. We believe this service coupled with our online promotion, interviews, amongst other members' benefits will add value to the brands. It will help fashion professionals tap into each other's fan base because of the shared presence on the site, consequently more people will be aware of their brand. It will also help people to find fashion professionals easily.  Styljunki currently has over 60 members  which includes Rezebonna, Mai Atafo, Grey, Obi Somto, Alex Folzi, David Onyedike and more. We work with all our members to help them get their most valuable and creative efforts across to the entire fashion conscious community.
 OH THERE'S MORE, JUMP IN & SEE
      Registration is free for fashion professionals and with the new improved site, you can now register directly on the site and once your membership request is approved, you can edit your profile information and pictures at any time. If this is too much work, you can always send us an email. Due to the fact that we want to support hard work, creativity and positively add to the growth of the industry, only professionals who register with credible information and portfolio/lookbook, will be given a page on Styljunki. Lastly, as our name implies, we are junkies for style. We'll walk the streets in search of what is cool , what is stylish and what is fashionable so you can enjoy write ups from various styljunkies  that span across different areas in our blog sections, interviews with fashion professionals, fashion events, Fashion News with most of our focus on Nigeria and many more.
Check out all the fashion professionals currently on Styljunki -> Here
To become a member, please click ->  Here
Follow us on twitter: @styljunki