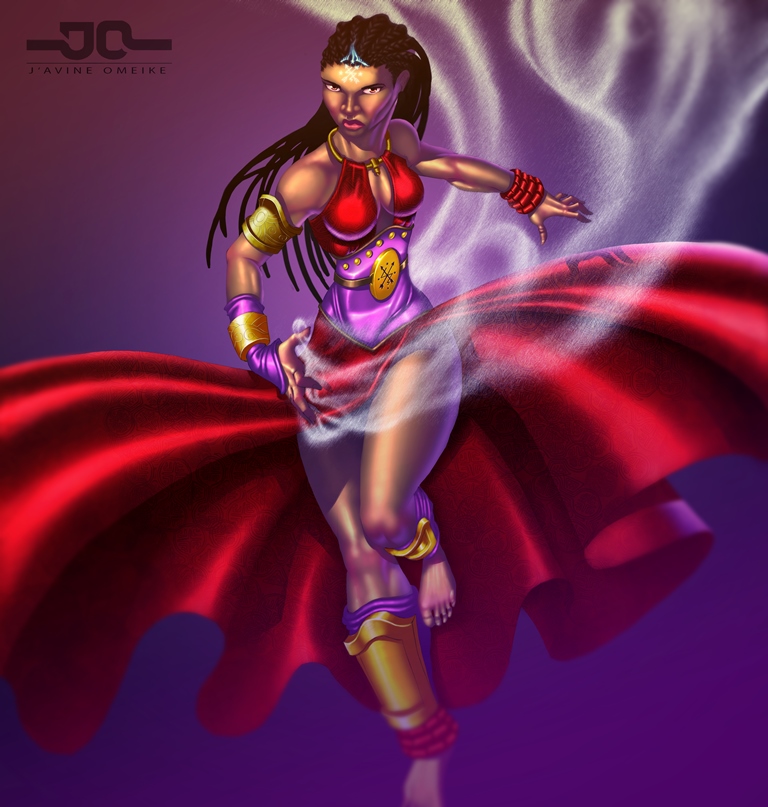 OPEN THE DOOR TO THE WORLD OF THE ORISHA
Synopsis
Oya: Rise of the Orisha focuses on a young woman named Adesuwa who has the unique ability to transform into the fearsome warrior goddess, Oya, the Orisha of change. When she changes, she gains amazing abilities. We follow Adesuwa as she goes on a head-stomping mission to keep the doorway between the Orisha and humanity closed. Be prepared for an action packed , mystical adventure as we explore the world of the Orisha.
Directors Statement
The reason I became a filmmaker was to tell stories that haven't been heard before and explore worlds that had been explored before. Oya: rise of the Orisha is my chance to do exactly that! These rich worlds and stories have been carried in people minds for millennia and told mostly orally. Amazingly, this culture has not been visualised on the silver screen in this way, until now!
I aim to create a slick production that will update these deities and make them and their world appear stylish and edgy. Similar to how 300 took a Greek myth and with a pumping rock soundtrack made a stylish extravaganza. With the advent of the digital age (low cost of high quality cameras and cost effective post production services), there has never been a better time to do this movie like this outside of a studio. I believe this is in tune with the zeitgeist.
What We Need & What You Get!!
We initially plan to make a short film, to introduce the world of the Orisha to audiences. It sets the scene for a large chunk of the feature film. The short film will be used as a vehicle to pool further investment for the feature film, as it will prove there is an audience and a market for this movie, targeting not just Nigeria and the Diaspora, but also comic book lovers and lovers of superhero films.
We plan to shoot start shooting the short in the middle of April 2013 at a budget of £5,000. The money will go towards the location, hiring equipment (-we intend to shoot on a Red Epic, providing the right style visually for the film), small fee for the cast and crew, but most importantly creating a whole new world in which these characters live and breathe.

Tags: Africa, Animation, OYA: THE RISE OF ORISHA