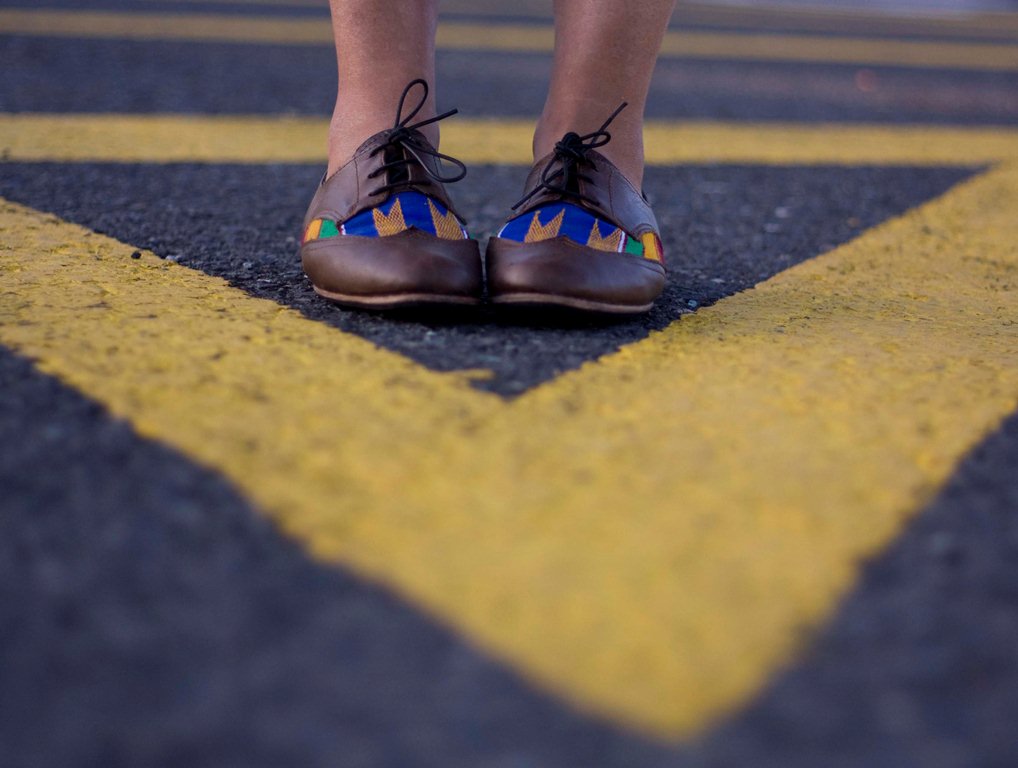 Kushn is proud to introduce their new shoe collection, handmade in Cape Town, South Africa. South African leather is combined with hand-woven Kente cloth, produced in Ghana.
Kushn products are designed by Cape Town based duo Greer Valley and Themba Mntambo and made in collaboration with independent, experienced leather artisans with the best materials sourced from African suppliers.  For accent, we use a 
combination of African print fabrics and woven textiles for their bold colours, geometric prints and interesting textures. The Kente cloth used is sourced in Ghana, and bought from individual weavers using their own looms.

Tags: Fashion Africa, Kente, Kushn, South African Fashion