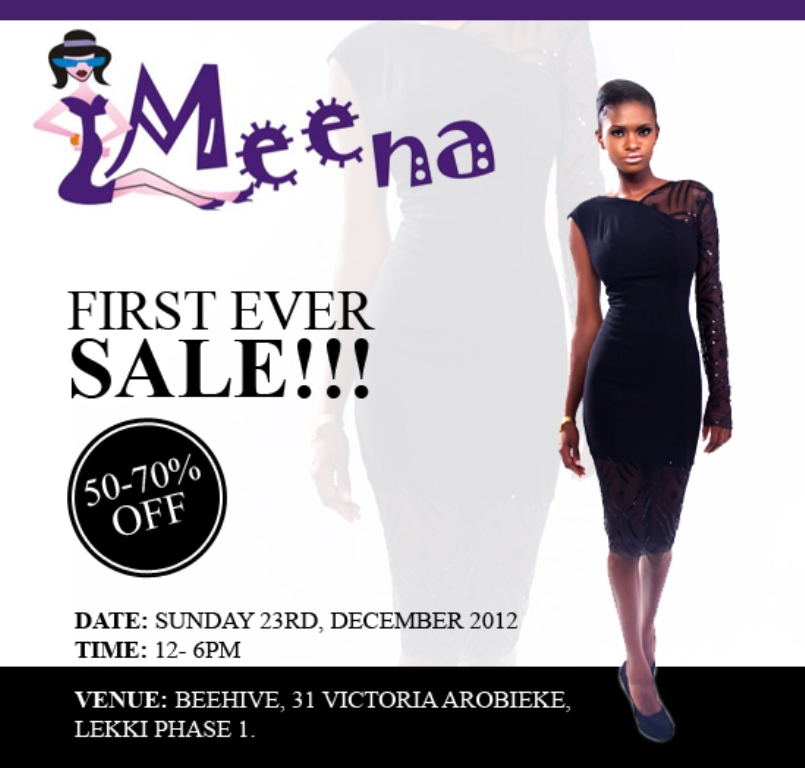 Christmas sales anyone? Its the FIRST EVER MEENA sale; 50-70% off Meena pieces. The A/W Collection shown at Arise Magazine Fashion week will be on sale and many new pieces. See you there!!
Date: Sunday 23rd December
Time: 12 - 6pm
Venue: Beehive, 31 Victoria Arobieke, Lekki Phase 1
Twitter: @buyMeena
See you there!