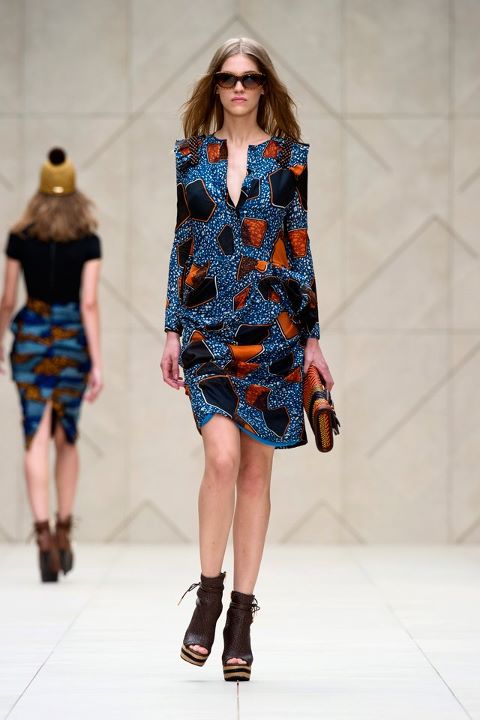 In the past few days, social media platforms and African cyberspace at large has continuously gotten heated with fashion enthusiasts, stakeholders all chiming in on an issue that is being referred to as a slight on the African fashion industry. Designers, bloggers, editors of online media have all taken to their Twitter, Facebook accounts and web pages pouring their heart out on this particular issue, giving their take and informed opinions on what this means for the fashion industry and why it must not continue. The issue, its being reported started with a phone call. Leading African global and style culture magazine from This Day, ARISE Magazine, reportedly, placed a call to world- renowned label BURBERRY to find out what inspired their Spring/Summer 2012 which featured heavily what we refer to in these parts as Ankara (tribal print) (but what was officially referred to as eclectic print by Burberry) The label was reported to have said it was NOT inspired by Africa. It is this statement that has caused uproar as African fashion stakeholders are scandalized that Burberry would state that it did not draw inspiration from Africa as regards a collection that featured overwhelming prints that have been regarded as and are believed to be distinctly African.
OH THERE'S MORE, JUMP IN & SEE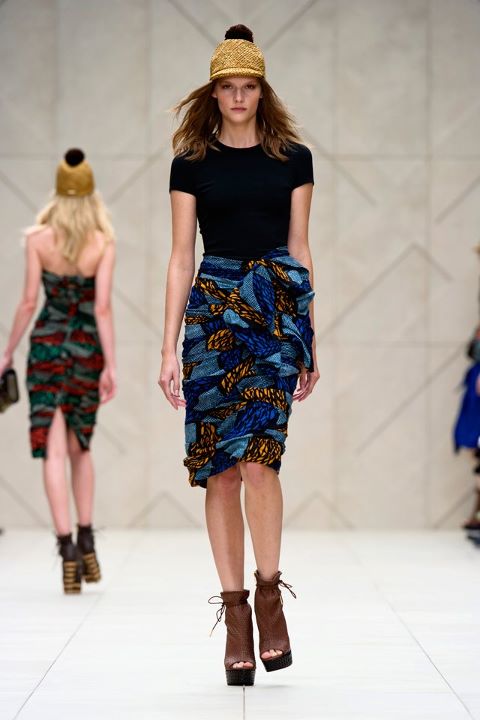 Furthermore, it has been revealed by an article on leading African fashion website, OneNigerianboy.com that Burberry paid a visit to Nigeria about a year ago, visiting the studio of award-winning label, Jewel By Lisa. The designer behind the brand, Lisa Folawiyo, corroborated this in a tweet published on the website saying in reply to one of her followers apparently, "And they (Burberry) will deny visiting the Jewel By Lisa studio a year or thereabout before their un-African S/S Collection" Reactions to this especially, have come in fast and thick, mostly from other designers and online fashion media. London-based Ghanaian-born accessory designer Anita Quansah said via her Twitter Account (published on OneNigerianBoy.com), "It is always good to reference your inspiration. It is not trying to give homage to the country if you were inspired by Congo, Nigeria or Ghana." She further went on to say "Each designer tries to translate it differently from the season before. At some point, some ideas will be weak and guess what a plane ticket to Africa in search of new untapped ideas and guess what we hand it over on a platter. We get too excited people. Africans are very star struck." Graftandglamour, an African online fashion magazine tweeted "Personally I find it funny how mainstream designers are jumping on the African print, certainly wasn't interested before…"
All these indeed beg the question. Can Burberry be faulted for not stating its collection was not inspired from Africa, seeing that it had previously visited the continent and used one of the prints widely believed to be indigenous to her? As regards this, some facts must be stated and taken into consideration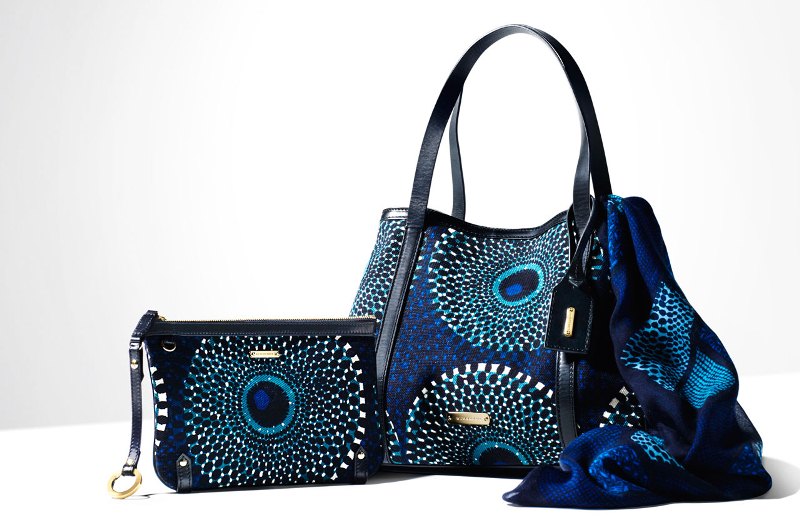 First, the Ankara (African print/the patterns on Dutch wax print) by origin was NOT created by Africans. According to an historical piece on online magazine, www.thefashionspot.com , "the story began in the Dutch East Indies (now Indonesia), where locals have long used the technique of wax-resist dying—basically applying wax to a cloth, and then dying over that wax to create a pattern—to make batik. In the mid-19th century, the Dutch enlisted a bunch of West African men—both slaves and mercenaries—to beef up their army in Indonesia. While there, these men took a liking to the local handicrafts and brought batik back to their home countries. And voila, a taste emerged in West Africa for these Indonesian designs"
The website further documented that; Europeans were also hard at work figuring out how to manufacture their own versions of batik, with the intention of flooding the market in Indonesia with cheaper, machine-made versions of the cloths (the handmade versions were labor-intensive and expensive. The version they came up with had many imperfections that didn't appeal to Indonesians. In need of a market for the new textiles, the Dutch turned to West Africa. As it turned out, West Africans were actually partial to these imperfections. "As Europeans began to sell this cloth, in West Africa, West African tastes shaped the evolving designs. The local women traders who distributed the fabrics favored brighter palettes, tighter patterns, and geometric shapes. New patterns were designed to reflect significant events and local proverbs."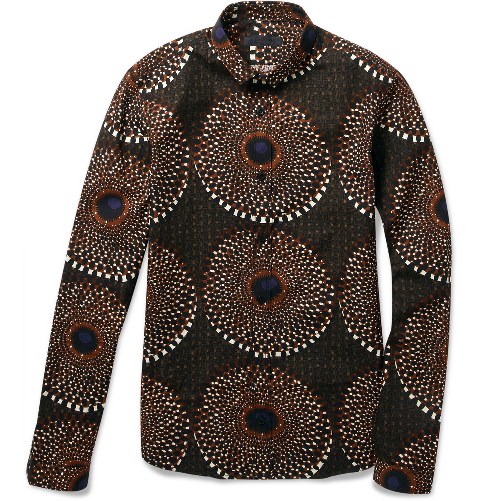 What this little historical piece teaches in essence is that Africa, though being the major market for 'tribal print', she cannot lay claim to have produced it. By extension, the African fashion industry demanding Burberry give credit to Africa and its industry for using prints that are NOT African is erroneous.
Second, as aptly pointed out by designer Anita Quansah, African designers need to be more vigilant and indeed cautious when foreign labels reach out to them usually on the premise of seeing how the African fashion industry is run. This Burberry episode somewhat lends credence to this. That Burberry came to Africa and paid a visit to the studios of leading African designer Jewel By Lisa whose canvass for her fashion art is the 'tribal print' (Ankara) only to come up with a collection using mainly the same print, eyebrows must be raised. True, designers can get their inspirations (help) from anywhere and indeed everywhere for their designs but to flatly deny where it came from, is quite unfair. Testifying to the inspiration (in this case) could lead to other mainstream designers waking up to the potential the print holds and indeed the talent of African designers and mutually beneficial business partnerships could emerge thus aiding to the overall development of the industry. Who knows? An interesting side note; this particular collection by Burberry has been hugely successful getting overwhelming media attention. It's safe to say it has been and will continue to be commercially successful as well.
All these things considered, will Burberry revert from its present position and state its collection by some measure was inspired by these parts? In this reporter's opinion they most likely never will. Time will tell.
__________________________________________________________________________________________________________________________
Ayodeji Rotinwa is a Thisday Style Correspondent.

Tags: Ayodeji Rotinwa, Fashion Africa