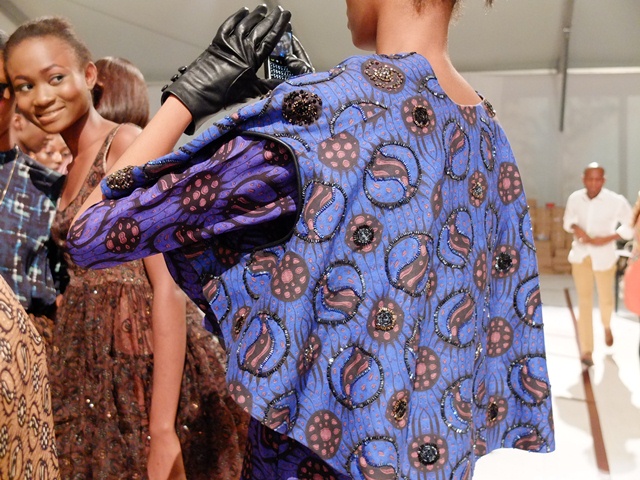 Jewel by Lisa is fast becoming the most prominent Nigerian luxury brand with it's careful attention to details and quality craftsmanship. Their AW12 collection took a slightly different route towards minimalism which is sorta shocking for a brand that built a reputation out of making bedazzled print dresses. The shift sort of depicts the maturity of the Jewel by Lisa woman. Confident in herself and educated enough about fashion to know that a custom print can be equated to embellished fabric and that certain prints speak so loud that they do not need to be embellished. The label stayed on course with its custom print, introducing a Jewelry collection which is a collaboration with Nigerian designer Linda Mesrob of ARIABA. The most interesting detail in the collection for me was the partial detailing where the beading is concentrated on one side of the garment and fades away as it reaches the other end. The leather mix jacket and top were also eye candy. These frocks were made for women in their 30′s to 50′s who probably form the bulk of the Jewel by Lisa clientele. Peep the remaining details from the collection after the jump.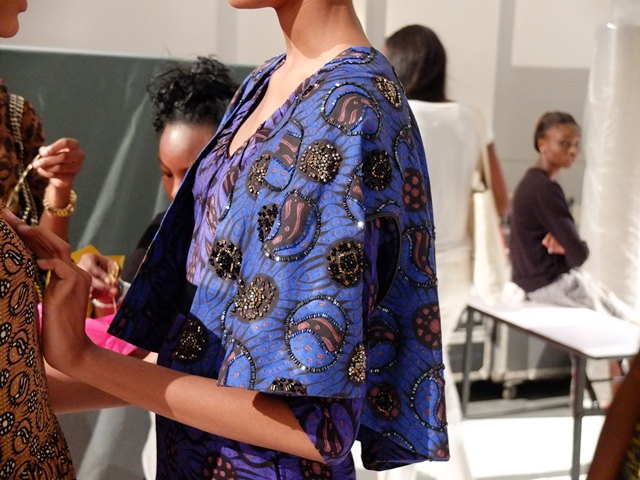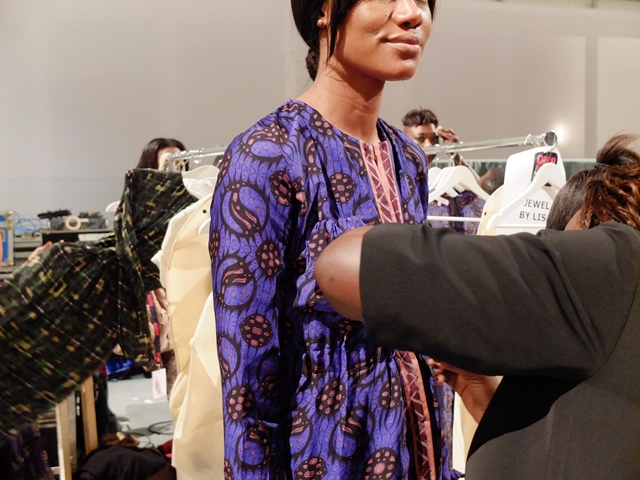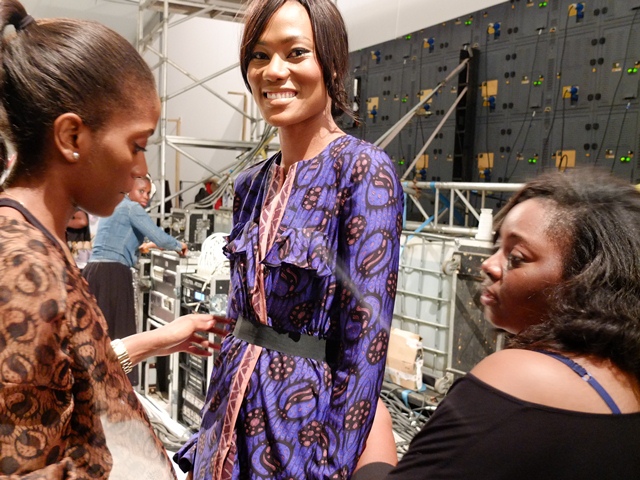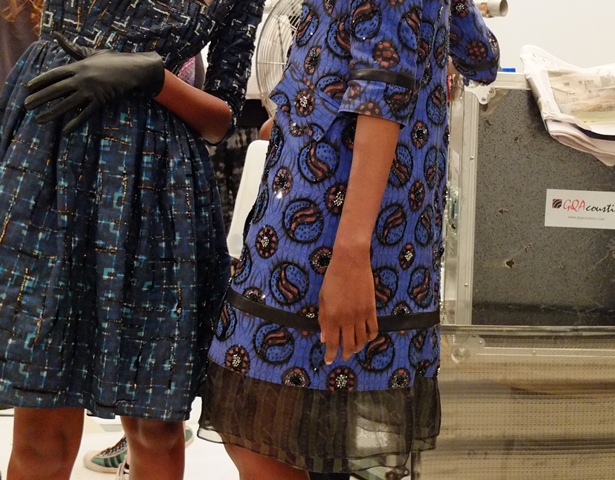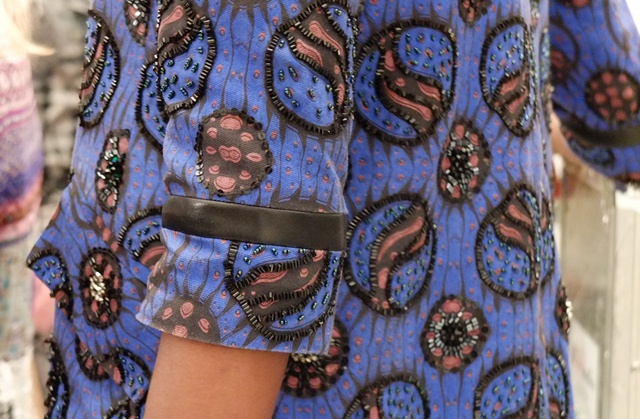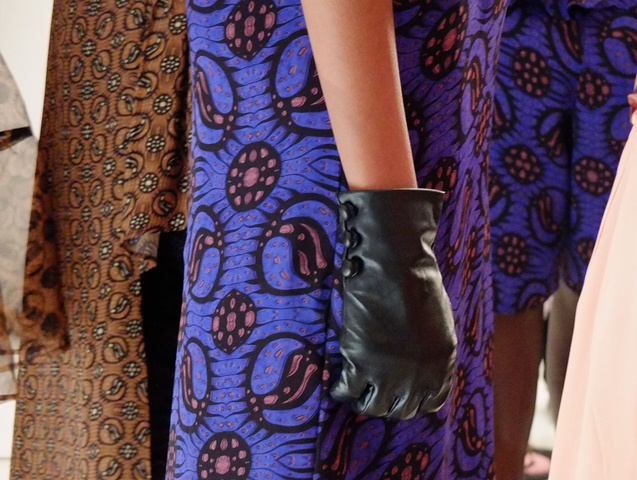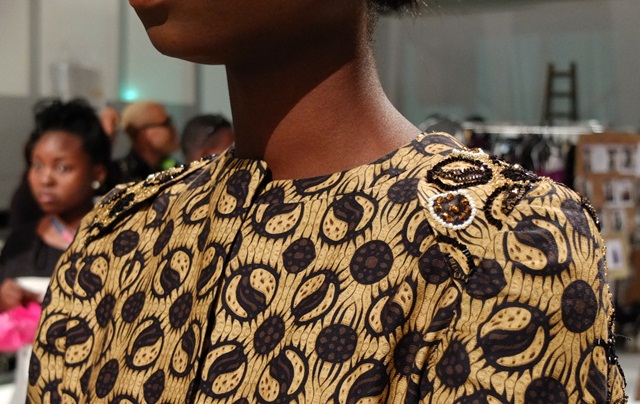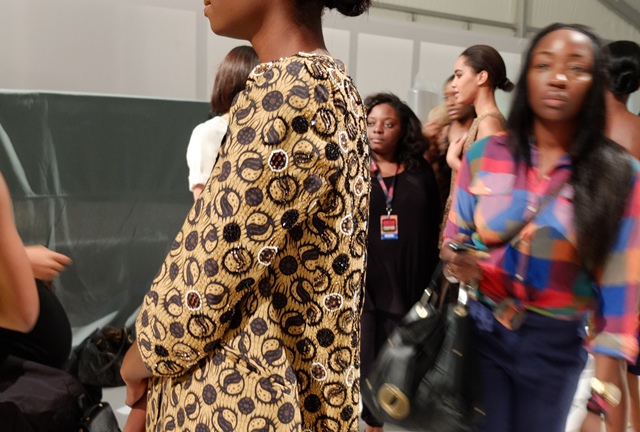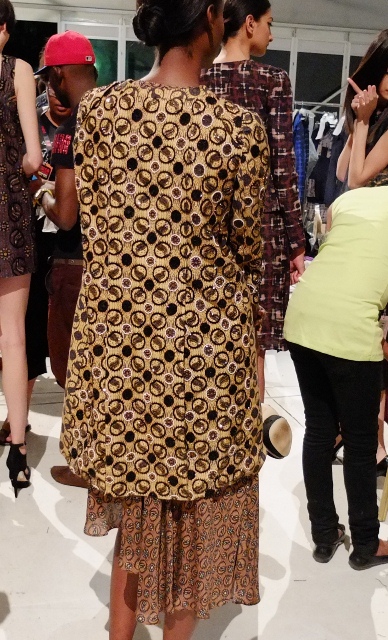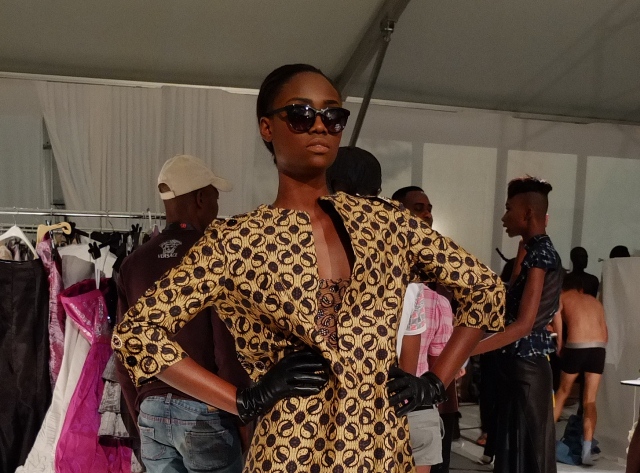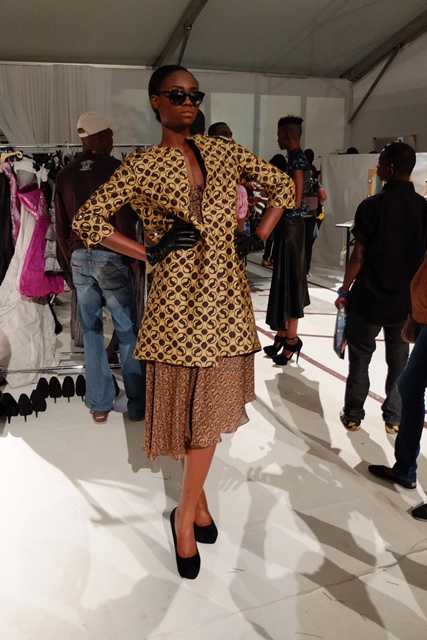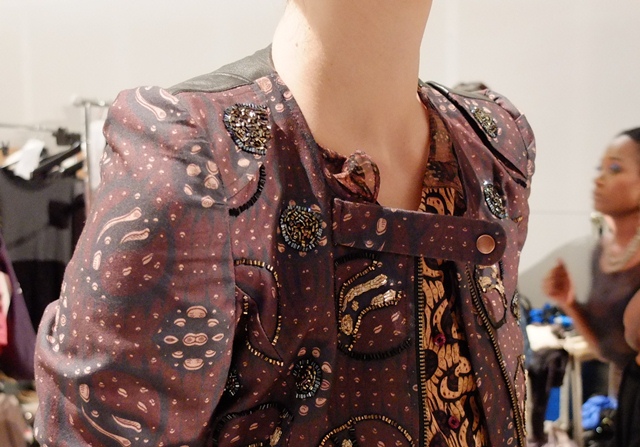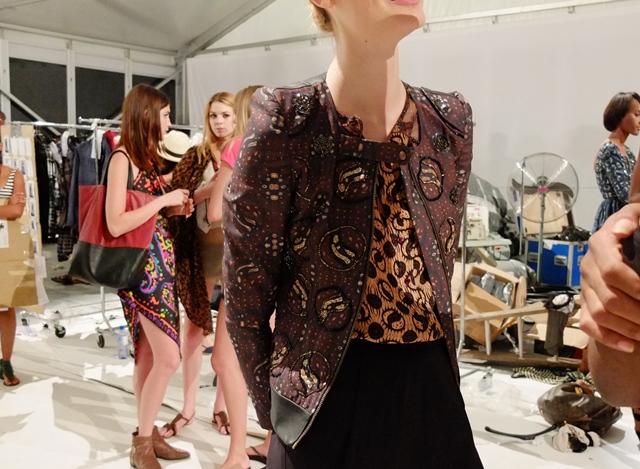 Leather mix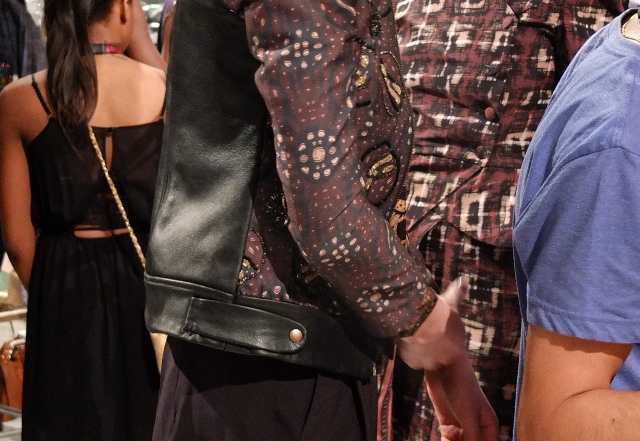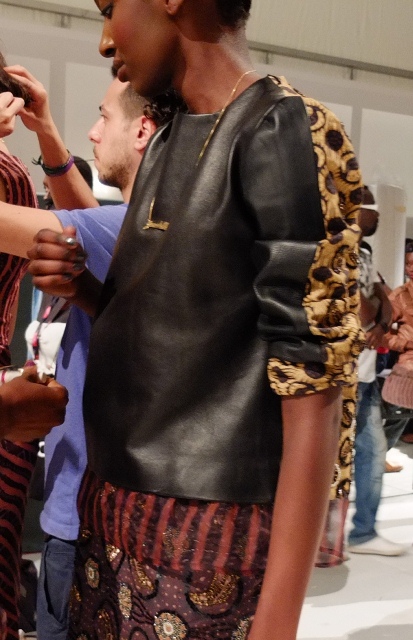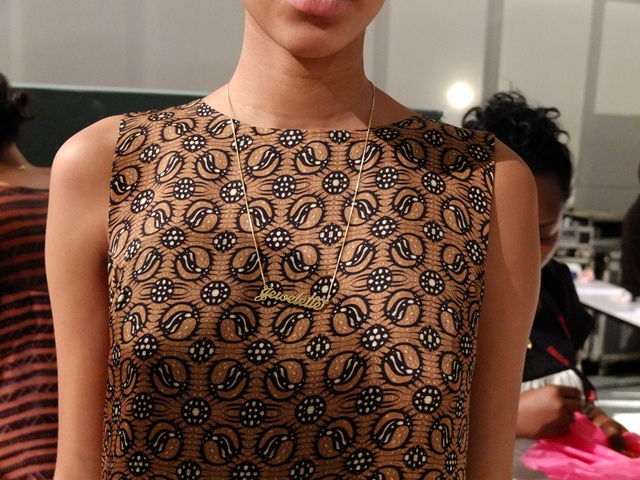 First look at the Ariaba X Jewel by Lisa Jewelry Collection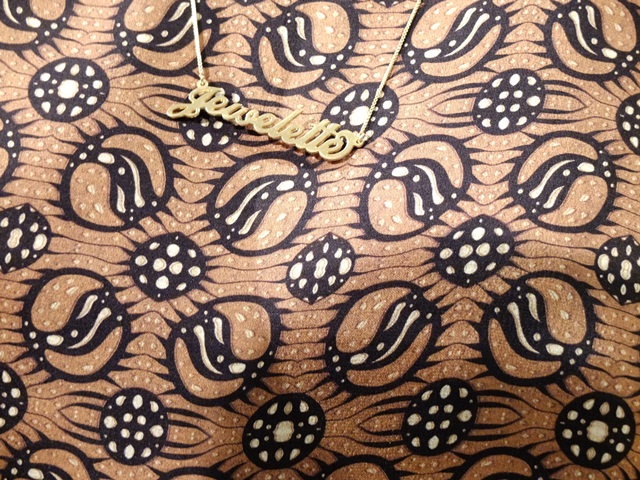 In lust with the Jewel by Lisa AW12 print, especially in this colorway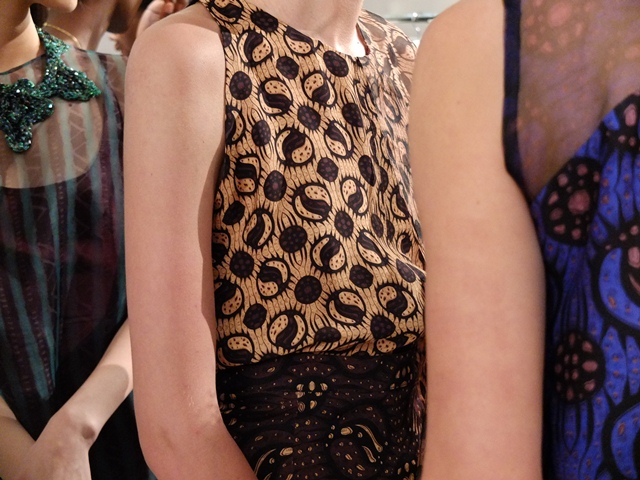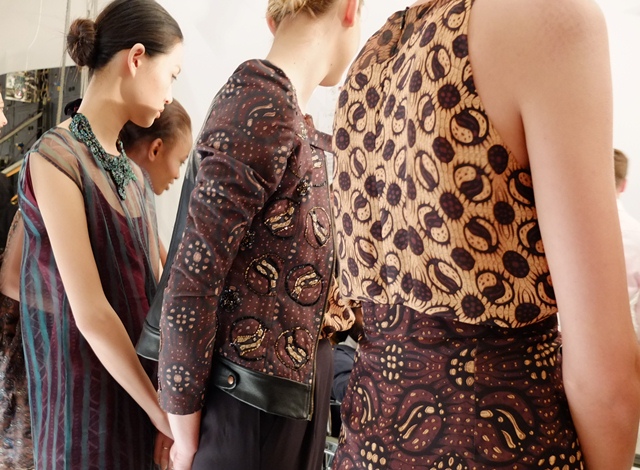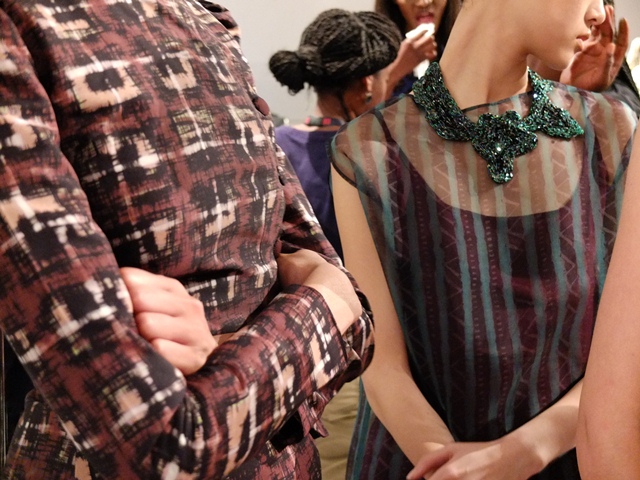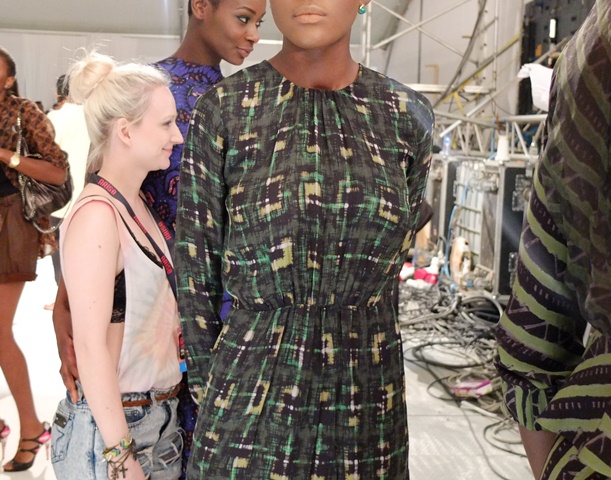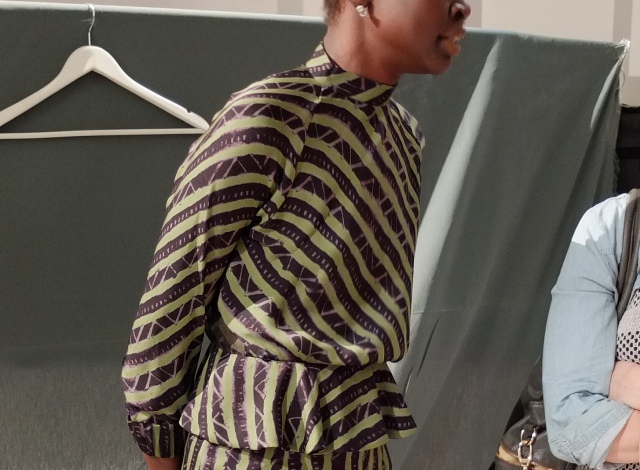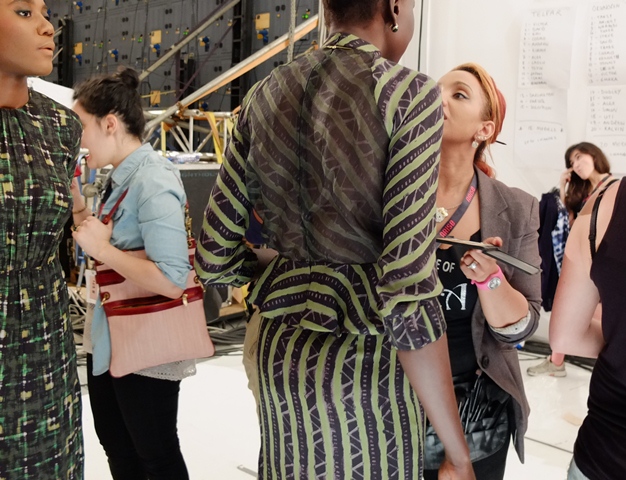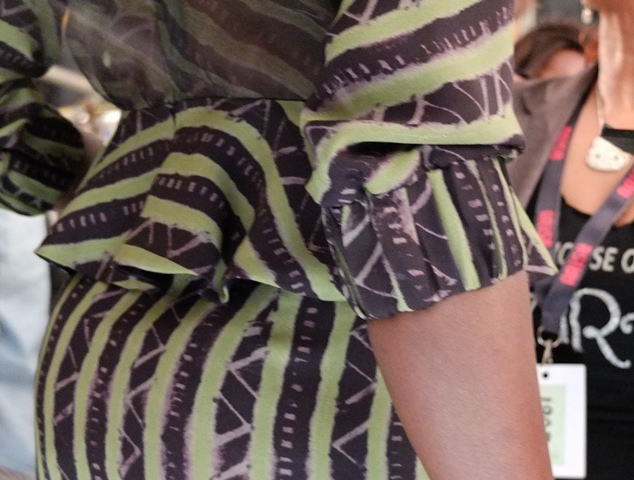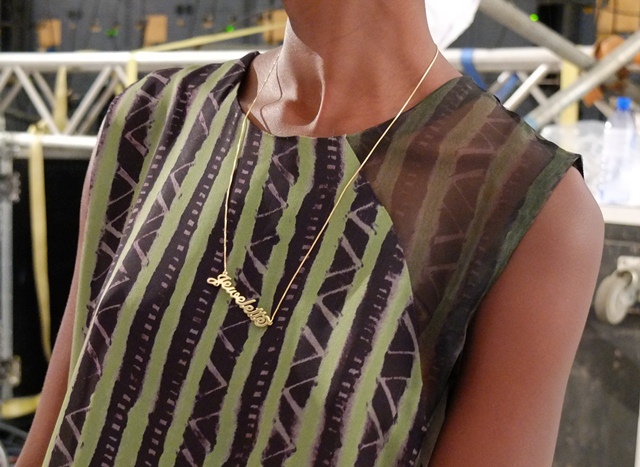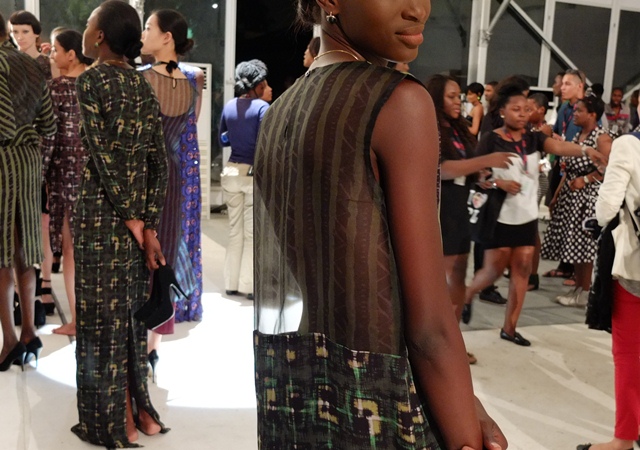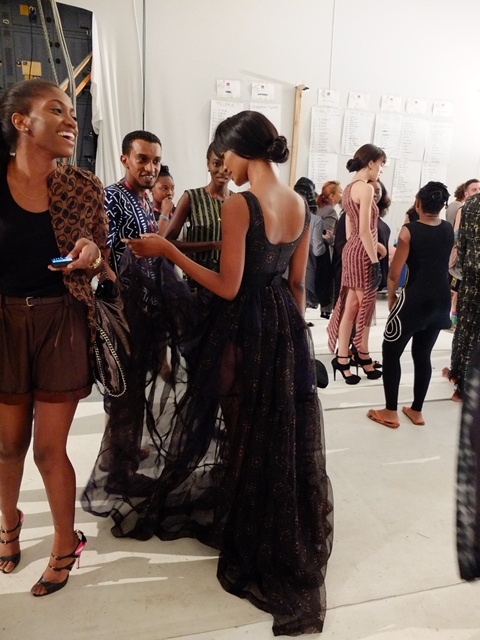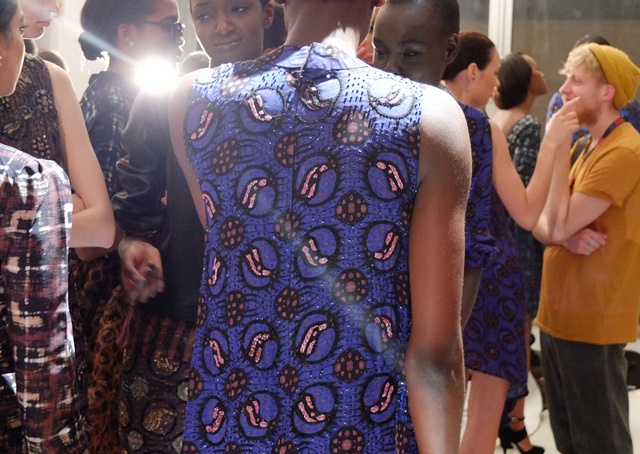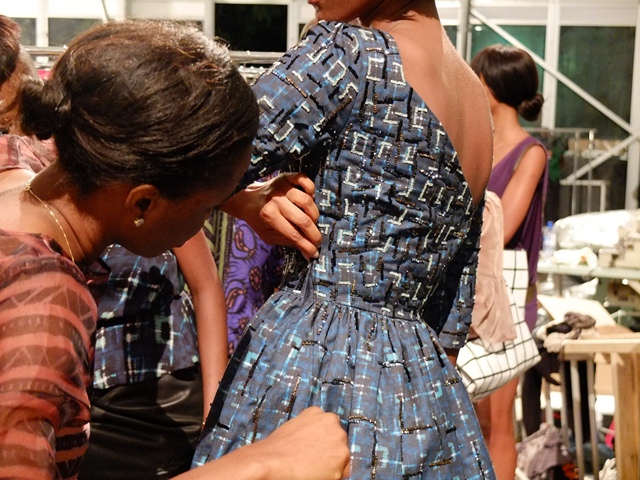 Lisa Folawiyo (designer behind the label) hands on backstage stitching away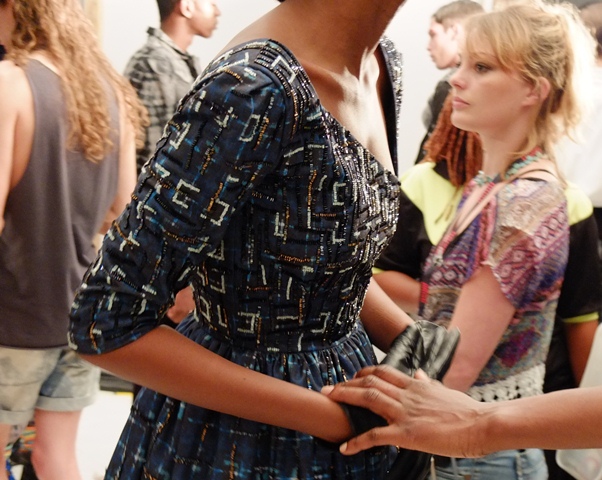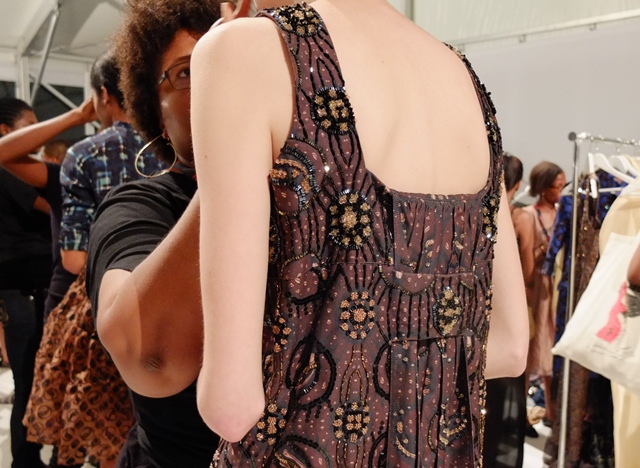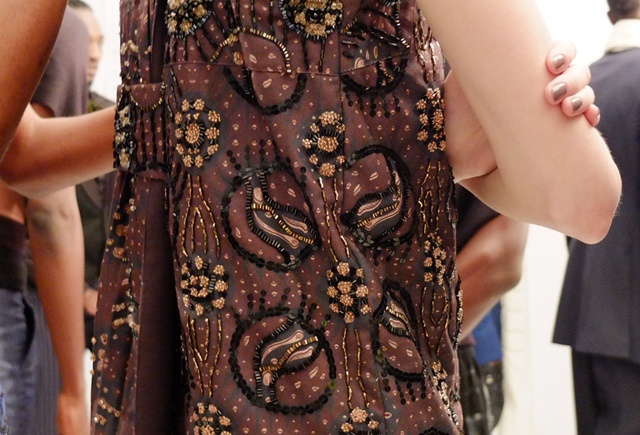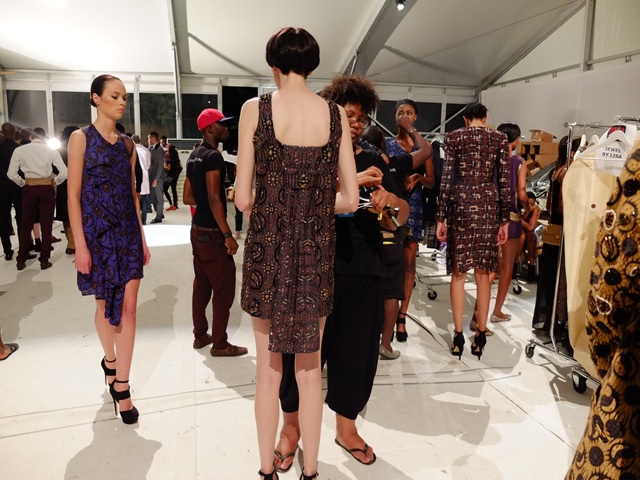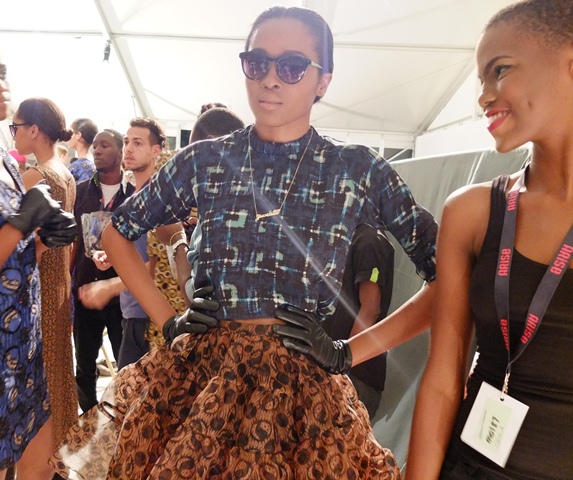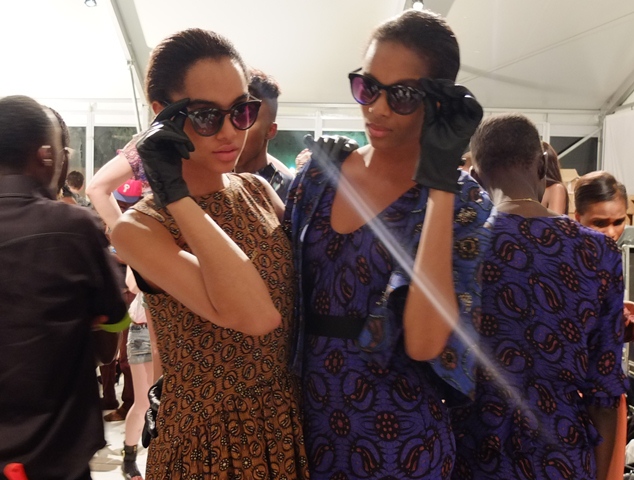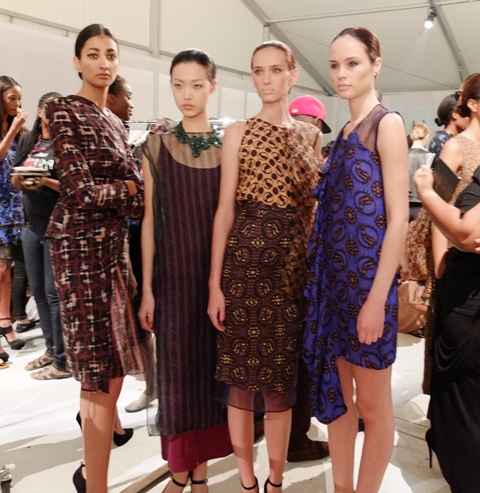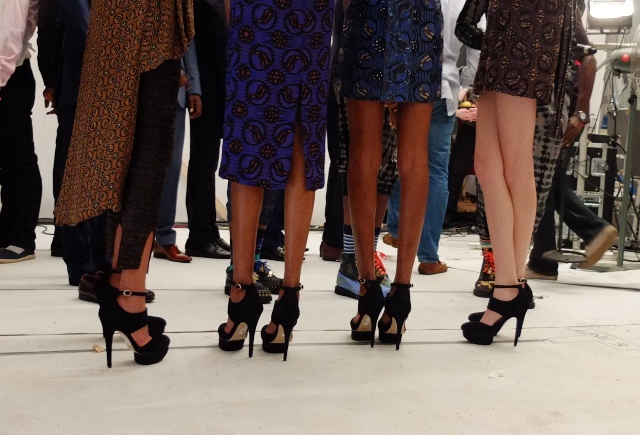 Note: Please make sure you properly credit and link back to this post from your blog/online media if you use any of these photos. They are also available upon request in hi-res to print media.

Tags: AMFW, Ariaba X Jewel by Lisa, Jewel by Lisa, Lisa Folawiyo