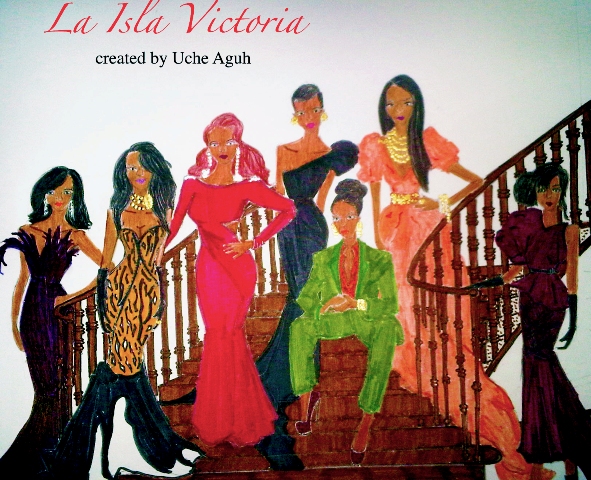 From the vibrant colors of the numerous buildings that fill its streets, to the un-apologetic and boisterous laughter of its inhabitants, dressed in the most flamboyant of styles, there simply is no place quite like Lagos. Undeniably, one of the most daunting places to live, but it is so easy to get lost in the diversity and culture that is ever so present. There is something about the rustling of the palm trees in the groves and the soothing warmth of the sun as it glazes over the horizon that adds a breath of freshness in the atmosphere. More after the jump.
As an American born and bred girl, I never once imagined that upon finishing college I would end up in such a place, but it goes without much explanation that Lagos is slowly but without a doubt becoming the Mecca of all things fashionable and artistic; it was no wonder that four years ago, myself and my best friends hurriedly flocked to mark our territory on this ferocious island.
We collectively own and run a highly successful and prolific fashion magazine and production company where we produce a bi- monthly journal, "Victoria", cataloging fashion labels, established and upcoming designers, and rising models in the industry. We also run a modeling agency in V.I; most of our models are now international commodities.
Lande: (Beauty Queen/ Financial Director)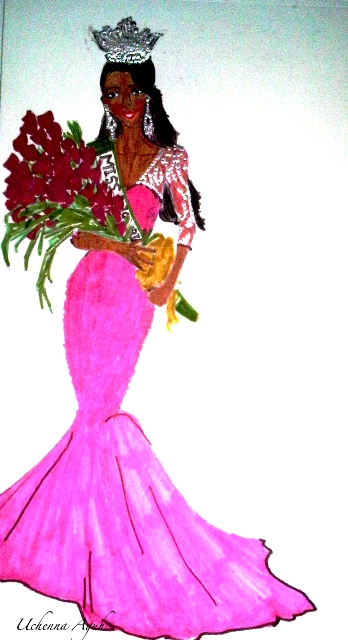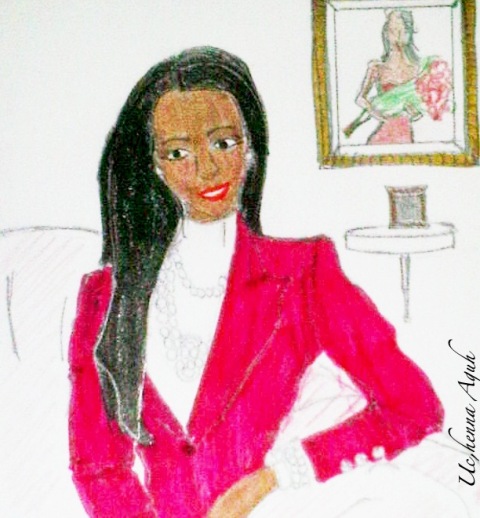 Lande is the epitome of beauty queen, both literally and figuratively. She currently holds the title of Miss. Nigeria and is set to compete in the Miss Universe pageant in a month.
 Her obsession for eyelashes is a painful addiction; we are still working on that. An expert in financial marketing, Lande holds the financial director position, but her love for fashion goes without much explanation. She's bossy and competitive, but she's the best at what she does.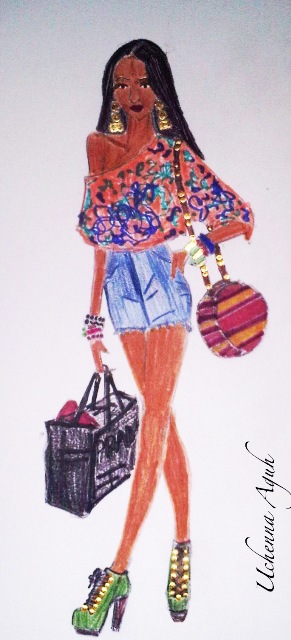 Gbemi: (IP Lawyer, Marketing Director)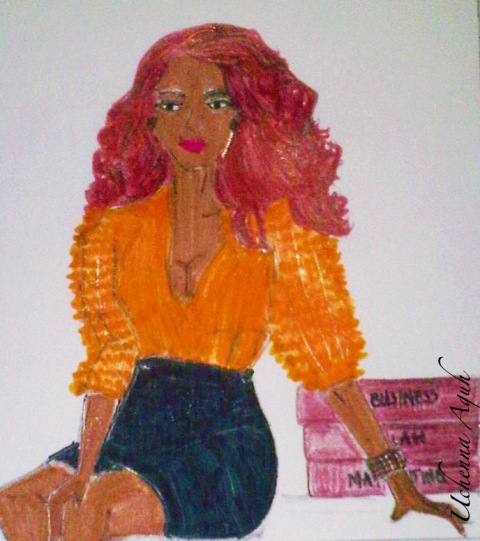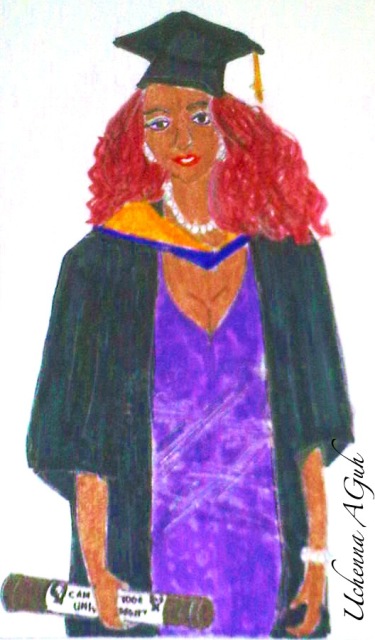 Gbemisola, or Gbemi for short is the Marketing director for "Victoria" and a longtime and close friend of mine. We both have very strong personalities, which usually leads to us clashing, but when it comes to getting our work done, we are always on the same page.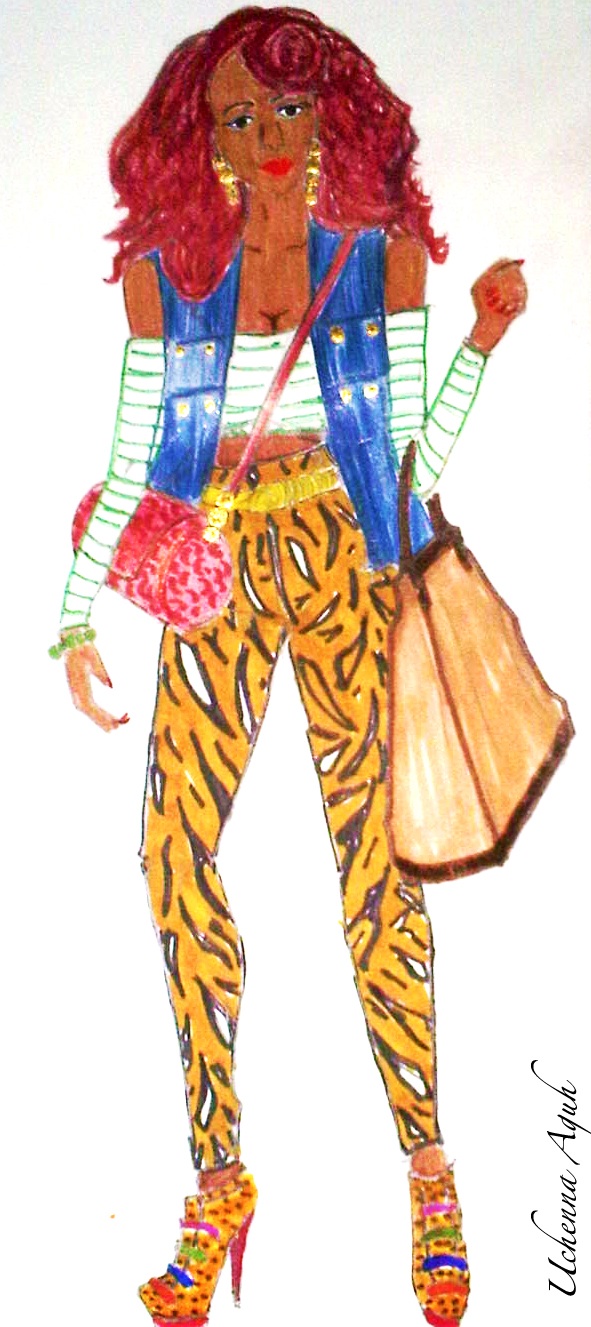 Some would describe her a "bitch", but she just has a no nonsense type of attitude, sometimes. Mostly always.
Jade: (Public Relations, Cooperate Liaison).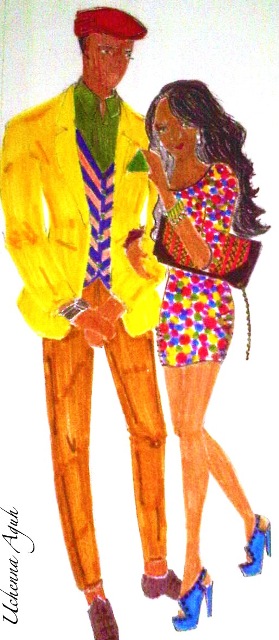 Meet Jade, the PR guru.
She's dedicated to the magazine and she's also committed to networking. Networking with some very important people,. She might be the youngest one, but I seldom find myself clinging to her for advice for all sorts of things. As an image consultant and PR, looks are very important. Luckily for us, we have no problem with that because Jade is one sexy kitten.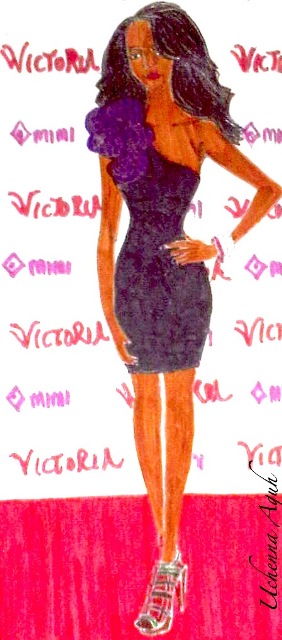 Tobi: (Fashionable Doctor, Event Coordinator)
Tobi is the most down to earth woman you can ever come across on this island. At only 25 she's finishing up a medical degree, and she recently got engaged to her longtime on again, off again boyfriend Felix. Tobi is obviously occupied with real life, and so she only helps out as a special events coordinator for the company. She's sweet; most people take advantage of this. I know I do.
,,
Mimi (Designer toh bad!):
This gorgeous doll is Mimi, she is our resident designer and senior stylist.She's an international type of broad, always jet setting. When she's not in Lagos socializing, you can find her at her boutique, "Mimi" with locations in V.I, Abuja, London, New York and Houston. Mimi has a passion for dogs, and only eats organic foods.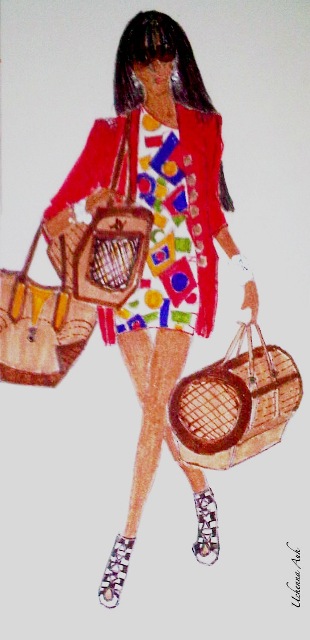 Alicia: (Stylist/ Model Scout)
Only one word describes this girl, FIERCE.
Alicia is a character, and I love her for that. She stays true to herself, and is always the originator, never the imitator. Some say she has a weird sense of style, but the girl is unique and it works for her. She does a little bit of everything at "Victoria", event coordinator, stylist, designer, my personal assistant, most importantly she's our model and talent scout.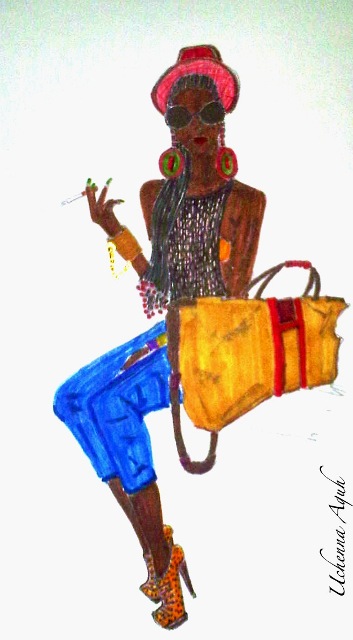 You simply can't find another one of these anywhere!!
Funto: (Creative Director, CEO)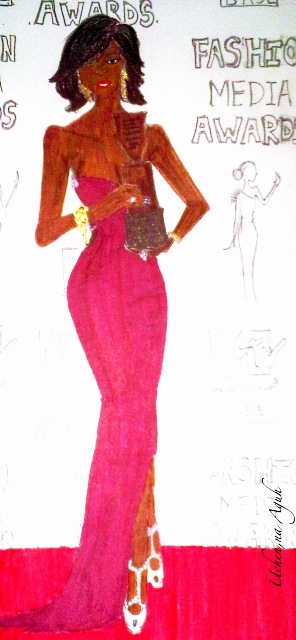 Oh! That's me, Funto, I am the executive director of "Victoria" and I could not have asked for a better job. Life is not interesting, unless you are a slave to your profession.

But all work and no play makes Jack a dull boy, so you can often spot me at the gym trying to stay in shape, in my Louboutins or just taking long walks around the city.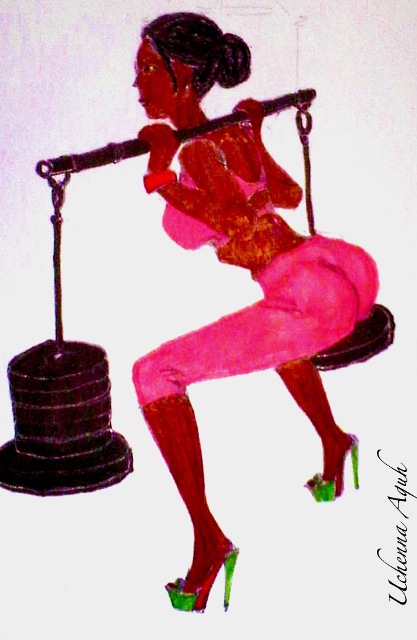 Together we are a team, and we run the most sought after fashion and media publication in all of West Africa. Trust me, it was no easy feat, but hard work, dedication, and sacrifice really paid off. Now you have met the team, follow the story as we conquer this capricious industry called fashion.
I plan to document our journeys as we continue to grow in this world of fashion.
Life is all about elegance, style, flare, savoire faire and class. You don't have to be rich or famous to be unforgettable. It's not about where you're from, but what you've learned.
Next Post:
(Fashions Night Out) Catch us in the royal city, London, for LFW (London Fashion Week) presenting and producing Mimi Ubani S/S 2012 collection.
Be sure to stay tuned, for the latest fashions, events and stories.

Follow us on twitter and find out more about each character!!!
Lande: @LaDiva_Mocha
Gbemi: @Gbemiii
Jade: @JAD0RE_JADE
Tobi: @Tobs_tobs
Mimi: @ms_mmii
Alicia: @abidibidibambam
Funto: @funtfunt
Uche (Writer/Illustrator) : @JeSuisUche.
P.S.
"La isla Victoria", shall catalog through illustrations and text, the life-changing journey of seven Nigerian-American women who relocate to Victoria Island in Lagos, immersing themselves in the ever-capricous world of fashion and fashion publication.
The characters are based off real friends, but obviously the story is fictional.
I hope you enjoy it.

Tags: Arts, Creative Writing, Culture, Design, Fashion, Lagos, Style, Victoria Island