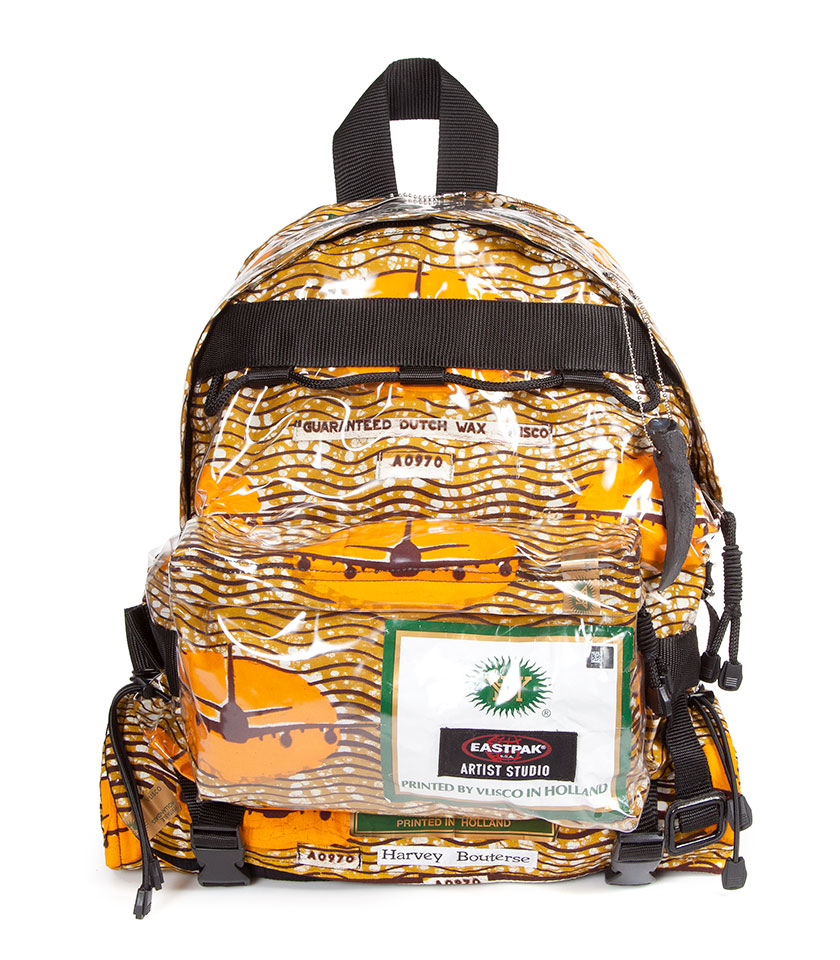 At the age of eighteen, Harvey Bouterse, originally from Surinam, left Holland and settled in Antwerp to start working for Belgian designers such as Wim Neels and Veronique Branquinho. During this period he launched the label HrVi as a platform for his own work. Recently collaborating in international projects such as a costume designer for the Cape Town based sculptural Artist Jane Alexander , and as a creative consultant and designer for the Helmond / Holland Based CompanyVlisco Dutch wax. He joins 56 other designers from 14 countries for the 3rd edition Eastpak Artist Studio.
Eastpak Artist Studio is a project that offers a platform for established and up-and-coming artists to express their creativity. However, Eastpak Artist Studio is not only about creative freedom, it lets artists show their involvement with the world. All proceeds of the sales will go to the charity organization Designers Against AIDS. We think that raising awareness about HIV/AIDS amongst youngsters is an absolute necessity, that's why our engagement is so strong.

If you care for more information about this project, check our Facebook page or get photographically involved and visit our instagram page.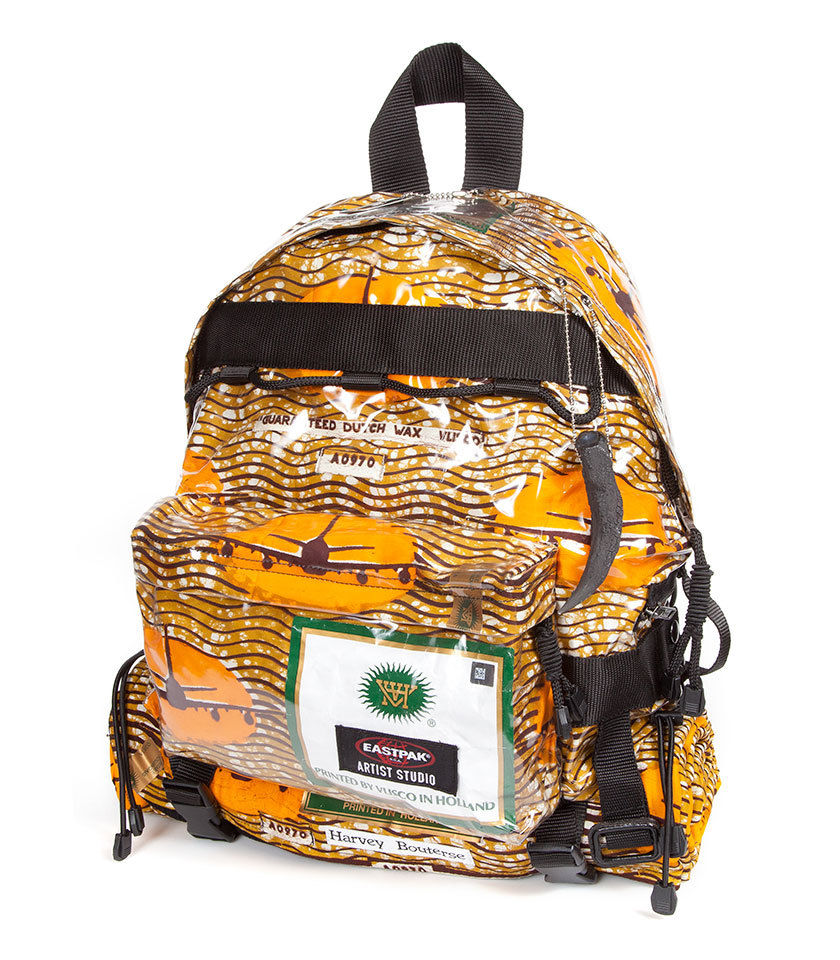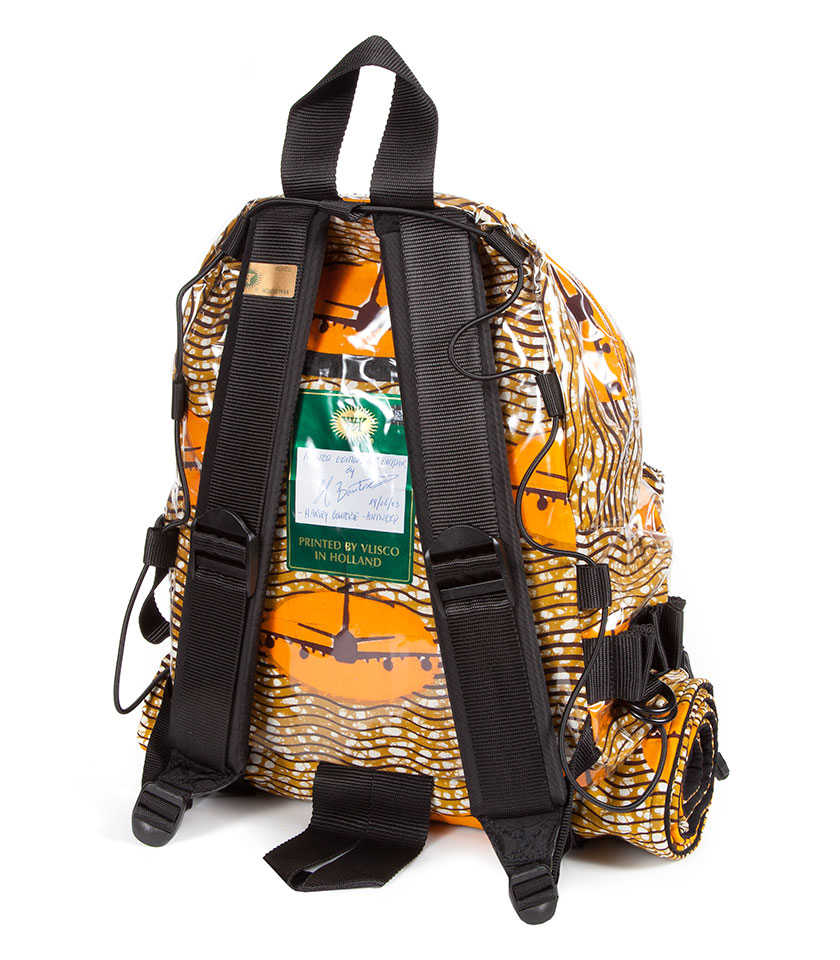 Tags: Africa, African Print, Ankara, Eastpak, Fashion, Harvey Bouterse, Vlisco