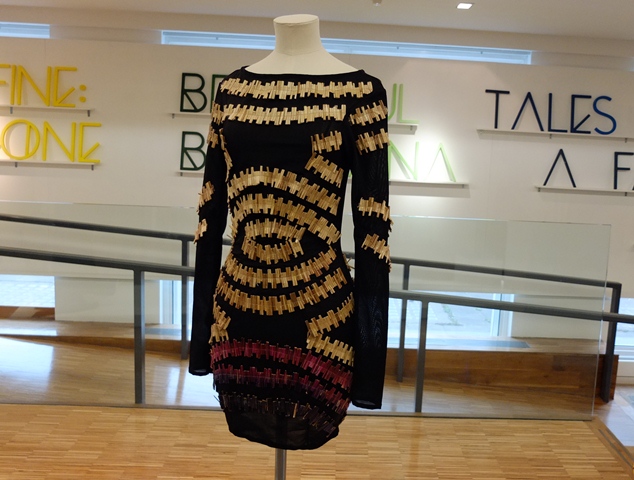 Mark your calendars! The MTN Lagos Fashion and Design Week is back in October 2012
After a successful debut in 2011, The MTN Lagos Fashion and Design Week (LFDW) will return to Lagos in October 2012 to showcase the very best of Autumn/Winter 2013.
LFDW is purely about the business of fashion, states Omoyemi Akerele, Creative Director of StyleHouse – the producers of LFDW – said "I am excited to be back for a second season to help promote Nigerian fashion designers and build the Nigerian fashion industry. The idea of LFDW 2012 is primarily to make an impact in the beyond the runway. We want people to realise the potential of fashion as a serious business and an avenue to also create employment.
Unlike other fashion weeks, MTN LFDW in partnership with the British Council host a series of capacity building workshops for creatives in the industry ranging from fashion designers, models to bloggers where they will be trained and mentored by international and local names in the fashion industry. The week will end with The MTN LFDW Awards where cash awards will be given to the Young Designer of the Year and Young Creative Entrepreneur of The Year. Entries close August 3rd.
LFDW has been at the forefront of growing the Nigerian fashion industry by seeking out various international opportunities for Nigerian fashion designers. In February 2012, LFDW designers participated in an international Fashion Showcase in conjunction with the British Fashion Council and British Council to exhibit a cross-section of Nigerian fashion designers in the "Tales by Moonlight" exhibition in London. In June, five LFDW designers: Jewel by Lisa, Lanre Da Silva, Omer Asim, Bridget Awosika and Anita Quansah also attended Pitti Immagine - a fashion trade fair in Florence, Italy that brings together fashion buyers, international press and key players in the international fashion industry.
This year, MTN LFDW will host over 20 designers showcasing their Spring/Summer collection, for a period of four days and to add to the already interesting schedules, the runway shows will be headlined by a guest international designer.
The schedule for the runway shows and capacity building workshops will be announced in September.
LFDW is supported by RIM Blackberry, Virgin Atlantic, Porsche, House of Tara, Mania Magazine and Didi Museum.

Tags: Bridget Awosika, House of Tara, Jewel by Lisa, Lanre da Silva, Mania Magazine, Omer Asim, Porsche, RIM Blackberry, Virgin Atlantic