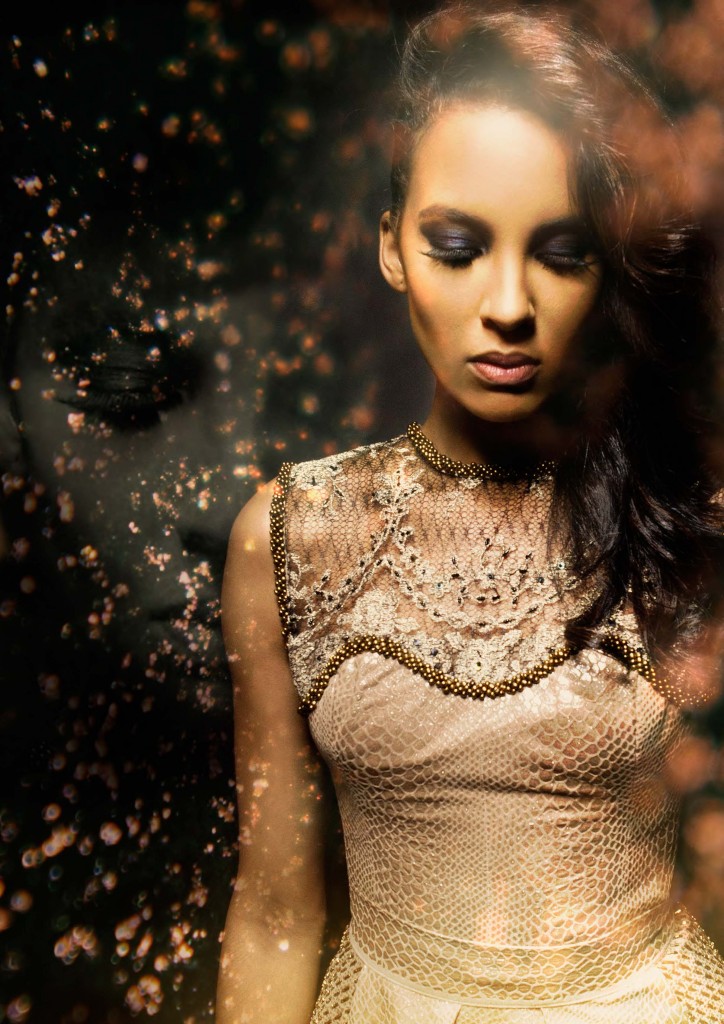 Temperature is on the rise this season as ICONIC INVANITY turns up the heat a notch with its sultry "Screen Siren" A/W13 Collection.

Sleek and seductive, the journey of the Iconic Invanity woman continues this season as she evolves into an inspirational woman. She knows who she is and this reflects in the clothes she wears. She flaunts her curves with muted shine and lustrous textures. With heavily embellished pieces, she dresses like an ornament in public, and she probably wears the trousers at home. Nails polished, hair fix, she hits the boardroom….this lady sure knows how to work it no matter the occasion. Think Michelle Obama in fitted leather pants, or Carla Bruni in a sultry floor length gown on the red carpet. The defined waisted siren screams "there is a new muse in town and she is here to stay!" She is ready to strip men of anyshred of dominance with her tender yet independent attitude. Neat silhouettes, sexy heels, slim and sleek pencil skirts, she shows you the importance of power pencil skirts. Her spirit lingers in the 40s. This modern day Josephine Baker brings to the table a vintage va va voom that has long been lacking in our wardrobes.
The Iconic Invanity woman is back for AW13 with all the flaws concealing nips and pleats and assets rendering slits and peek a boo goodness. I love this label cos it kind of gives you a sense of flamboyance. For a while you are taken back to the 80′s and early 90′s where Nigerian women were deeply into lavish jewellry and clothes that glisten, signifying opulence. The Iconic Invanity woman is that woman who was in her early 30′s in the 80′s and a crop of todays 25 to 30 year olds who watched their moms dress up for numerous owambe's.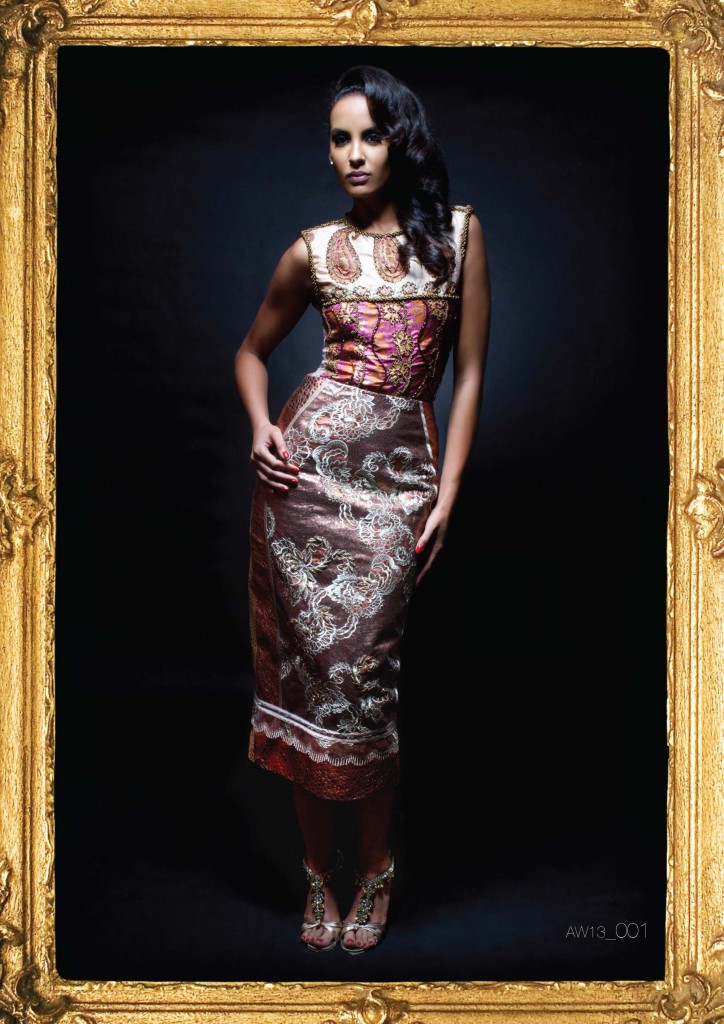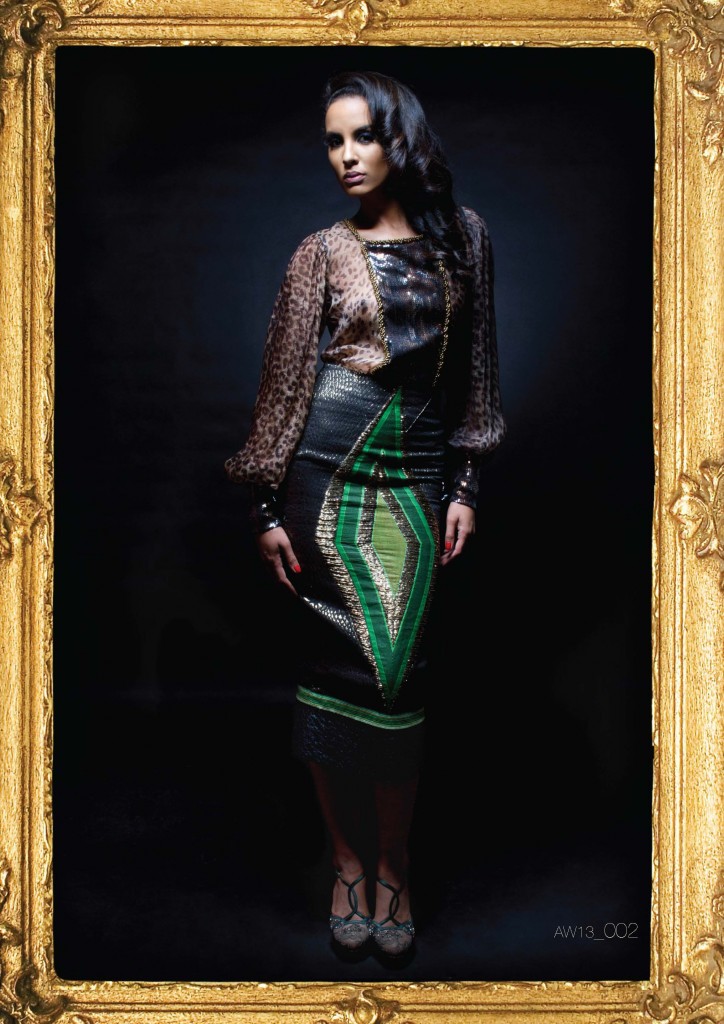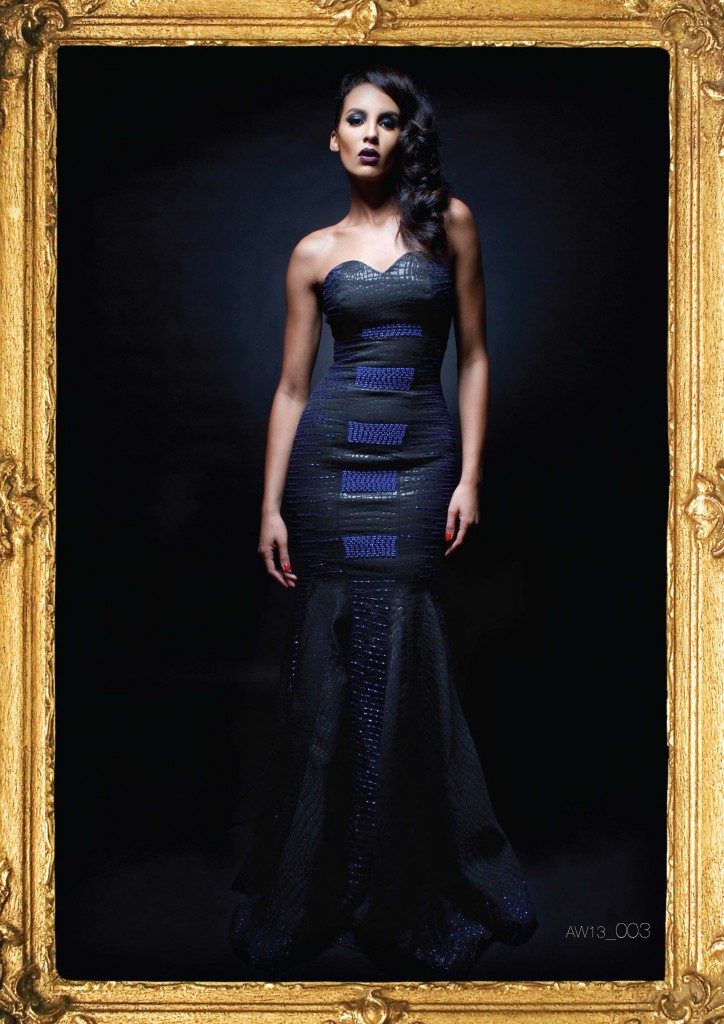 More Images After The Jump…
CREDITS:
PHOTOGRAPHY: LOS
STYLIST: VERONICA EBIE-ODEKA
MAKE-UP: JOYCE JACOBS
HAIR: DEBS
MODEL: TANSEY COETZEE
SHOES PROVIDED BY: LA MAISON ROSBARBARA #42 RAYMOND NJOKU
STOCKIST: TEMPLE MUSE # 21 AMODU TIJANI, VI

Tags: Africa, Fashion, Iconic Invanity, Lagos, Nancy Nwadire, Nigeria, Screen Siren